Digital Markting
INFLUENCERS – THE POWER TO YOUR SOCIAL BRAND
Social Media Marketing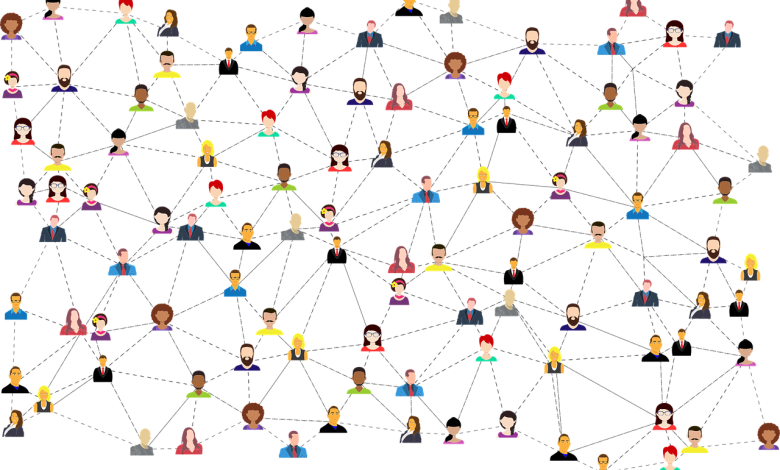 An influencer is an individual who has the power to influence others' purchasing decisions because of their authority, knowledge, position, or relationship with their target audience. It is vital to emphasise that these people are marketing tools and social connection assets with whom brands can work to achieve their marketing goals.
Finding influencers is not the tricky part. But who are the excellent influencers that will improve revenue and publicity in your area? That is one of the most difficult areas to consider because the geographic location isn't the only thing to look for in an influencer. Consider it this way: This person will be representing your brand and, hopefully, forming a partnership with your company. Essentially, they will serve as a spokesperson for your firm in their group. People will associate everything they say with your brand. So, what makes a good influencer? Here are the seven rates of a good influencer;
A Good Personality
Influencers must have influential personalities. It's important to remember that it's not about appearances. Contrary to widespread assumption, you don't have to be particularly attractive to be an influencer. Your personality is more than just your appearance. Your posture, how you respond to remarks, and what you write. It reveals who you genuinely are – are you witty, simple, egotistical, and so on. Many influencers have tricks they use, and some choose to be genuine. You can get the same results by establishing a robust online presence. Your images and posts should be filled with personality. It shouldn't be necessary to look at your face to recognize who you are; your body language filters and captions should all communicate with people. Brands look for personalities that complement their product or service.
Originality
Originality is one of the main focuses when we say what makes a good influencer. Influencers must be innovative. Creativity is a vital ingredient for success in a highly competitive world. You won't succeed if you can't think outside the box and merely submit redundant photographs. The competition is fierce, and thousands of influencers are vying for your attention. You must provide individuals with something exciting to look forward to. Creativity can manifest itself in numerous ways. You might employ unusual camera angles, show a different side of things, and so forth. Many influencers are well-known for their ability to communicate essential themes lightheartedly. Consider what fits your personality and develop fresh concepts that can resonate with your audience.
Synchronization
They don't have to agree with everything that you believe in, but they should keep in mind your company's core principles and make sure it aligns. Would you want someone consistently blogging about heavy drinking or smoking to represent your brand if your company is health-conscious? It is also vital to note that nobody wants to work with inexperienced influencers. Professionals who appreciate the value of teamwork are good influencers.
Understand how to pitch businesses, what to say during negotiations, and how to conduct oneself during and after a campaign. There may be some disagreements during the negotiation process. You must maintain a professional demeanour throughout and comprehend what your clients require. Some brands have particular needs, while others are open to suggestions. To avoid problems, be clear and transparent.
Consistency
Consistency and dependability lay the groundwork for a strong relationship between an influencer and a brand, not just with you but also on their social network. Influencers who are influential are active and consistent. Consistency can refer to a variety of things, including your blog postings. Brands pay attention to how frequently influencers post, their tone when interacting with consumers, and how quickly they respond to comments. As an influencer, your goal should be to stay active and consistent with keeping your followers interested. While the average engagement rate varies by niche, most brands look for influencers with more than a 5% engagement rate. You may even come across specific influencers that have a greater interaction rate. Brands typically avoid influencers who disappear for weeks with no explanation. Posting infrequently can influence algorithms and reduce your reach. This is a dependable solution to the problem.
Technologically savvy.
An influencer must be technologically proficient at continuously posting high-quality material with a theme. We live in a very technologically dynamic era. From photo editing to automated publishing, you want to locate influencers familiar with their chosen social media platform. Consider the following in these criteria;
Is their stuff of high quality?
Do they use high-resolution images?
Does their page have a consistent aesthetic?
Is their page visually appealing?
Are their photos well-edited?
Sincerity
One of the essential features of an effective influencer is honesty. Brands are astute. They are aware that many influencers purchase phoney followers. This is why most people request statistics such as total reach, engagement rate, and an average number of comments. An influencer simplifies the process of obtaining insights for brands. We display information such as the engagement rate, top countries, etc.
Nonetheless, certain brands may want additional information from you. You must be truthful because lying might get you in hot water. According to HypeAuditor, almost forty-five per cent of Instagram profiles were phoney. Avoid taking up unfeasible initiatives and stealing ideas from others. It could result in horrible consequences.
In conclusion, when we say what makes a good influencer good? The key to succeeding in being a good influencer is staying active, being professional and honest, and providing fresh content that complements your image. It can take time for influencers to establish a footing. Observe and follow the above qualities of a good influencer keenly. Don't give up, and keep putting your best foot forward. Finding the right influencers can be difficult and time-consuming, but it is not impossible.