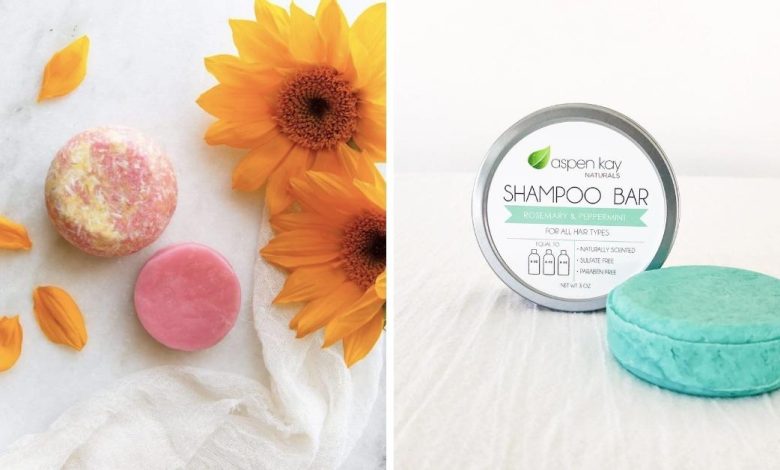 Are you planning to shift to a zero-waste shampoo bar, but are still a little hesitant whether to do it or not? Don't worry! We have listed a few reasons that will help you know if you should switch to a zero-waste shampoo bar. So, read on and decide for yourself.  
 Solid shampoo bars are becoming a trend now, and it is because of the many benefits they offer. The right solid shampoo bars will make your hair healthier, save money, and do good for the environment. By switching to a zero-waste shampoo bar, you will not only stop using single-use plastic and reduce your carbon footprint, but also you will kick out toxic and harmful chemicals from your hair care products. Let's look at the reasons to make a swap.  
Zero-waste shampoo bars are plastic-free-
According to a study, many shampoo bottles are discarded each year, and every plastic bottle can take many years to decompose. This is the reason we should shift to shampoo bars, as they eliminate the need for plastic bottles. Shampoo bars come in eco-friendly packaging, and they eradicate a huge amount of plastic from entering the ecosystem. We can do a lot for the environment and planet by making such a simple swap.  
Zero-waste shampoo bars are sustainable- 
Shampoo bars are more sustainable because they are zero-waste and do not require recycling. Instead of switching to recyclable items, we should first look for items that can be reused or are zero-waste. When it comes to shampoo bars, most of them have no packaging, or if there is any, it is done in FSC-certified paper boxes, which are biodegradable.  
Zero-waste shampoo bars have natural ingredients and are cruelty-free- 
All of us know liquid shampoo has many harmful chemicals like sulfates, silicones, and parabens; they can damage the hair leaving the scalp dry and stripping off the natural oils from the hair. In addition, these chemicals end up in the water, soil, and oceans, and can harm animals as well as people. So there are many companies trying to protect the marine ecosystems, which is why they use natural ingredients that are cruelty-free as well.  
Zero-waste shampoo bars are vegan-
Many liquid shampoos have keratin derived from the hair and horns of animals. Liquid shampoos have at least 20+ chemicals that are derived from animals. So, make sure you shift to an eco-ethical and vegan shampoo bar brand that does not affect animals, the environment, and humans.  
Zero-waste shampoo bars make hair healthier- 
People often ask, do solid shampoo bars make the hair healthier? The answer is a big 'Yes!' You will take some time to adjust to a new product as it does not lather much because it is made from natural ingredients, which makes the hair healthier. The shampoo bars ensure to make your hair soft and silky.   
Zero-waste shampoo bars leave less carbon footprint-
Shampoo bars have a lower carbon footprint than liquid shampoos, and it is an easy swap if you want to reduce your carbon emissions. The ingredients in zero-waste shampoo bars are natural and less refined. They require less manufacturing process, and they create less waste.  
Zero-waste shampoo bars save money-
Shampoo bars last much longer than liquid shampoo does. On average, liquid shampoo lasts for 30-40 washes, and shampoo bars can last up to 70-80 washes; this ends up saving you a lot of money.   
Final Thoughts- 
Apart from the benefits you read above, shampoo bars are space savers, perfect for travel, and convenient to use. Once you start using these shampoo bars, you can be an inspiration for your friends to switch to sustainable options. So, what's stopping you from buying a zero-waste shampoo bar? We are sure you will be satisfied with it and love your hair even more.  
To read more about such topics on zero-waste beauty and sustainable skincare, visit GoodGuilt's website. You can also read about the best vegan beauty products on the website. GoodGuilt features brands that work to make the world a better place to live in, and it also explains many concepts related to sustainability.