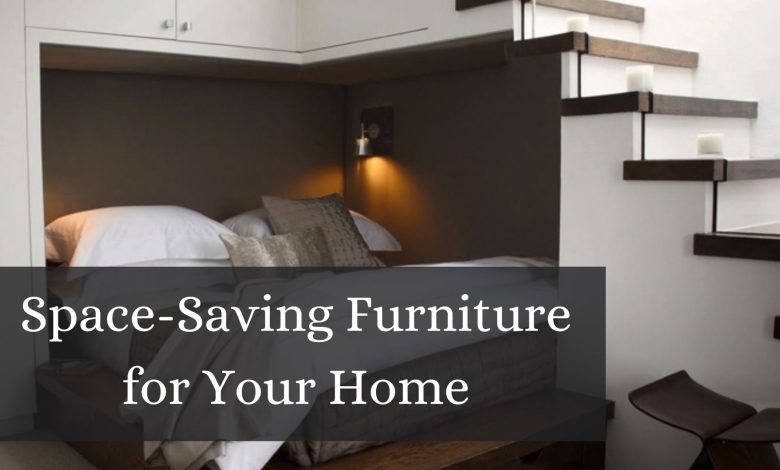 No matter whether you have a small home space or own a large house, planning for better space management is essential, making the most out of each inch. Of course, modular furniture is the best solution to invest in. Buying furniture that is easy to stack, fold, and work multi purposely is ideal to efficiently use the house space. 
There is an increase in demand for small apartments, giving rise to the concern about how to manage the spaces with furniture. Also, every furniture shop in NZ has upgraded the furnishing items fitting to varying homeowner needs. 
So, if you are also the one facing such issues, these space-saving furniture solutions are for you. These ideas will revamp your decor, act as a great utility, and save the space from clutter issues. 
Let's begin!!
Modern Space-Saving Furniture Solutions for Small Homes
Place 2-Seater Sofa
The small spaced apartments need to replace the 3-seater sofas with the 2-seaters. The reason is most of the time the couches with 3-seating are partially utilized. Also, it does occupy a lot of home space. On the other hand, the 2-seater sofa sets come into complete use and fit the space design rightly. Furthermore, additional seating can be created when you place a 2-seater sofa in your small home space. 
Use Wall Shelves or Desks
Undoubtedly, the wall shelves have become the ideal way to extend storage and reduce the floor clutter. Also, wall desks are popular in both homes and commercial spaces. These do not occupy any space on the floor and whenever you close the desks, it gives the wall a clean finishing as well.
In addition, if you want to utilize your bedroom space, installing the wall sconces can be ideal. It will brighten the bedroom space and will save your space from clutter caused by table lamps because of less space.
They provide your room with a professional and elegant style without taking up too much space. Also, it allows investing in a thin bedside table to contain all of your belongings.
Storage Benches
Benches have become the modern storage furniture concept in the market. You can pick from a wide range of cushioned to wooden and more types of benches available that complements your home decor requirements. Storage benches can be placed against the corners or walls of your home if you need more space. As a result, the area is not overly occupied.
Utilize Under-Stair Storage
Under the steps, you can incorporate storage racks and drawers. It will aid in the optimization of functionality. When such racks are designed perfectly, they can act as an invaluable and outstanding storage solution. Also, ensure you build the segregated drawers. This will help keep the stored stuff organized and avoid chaos. You can visit the La-Z-Boy furniture store in NZ to explore the storage furniture choices. 
Convertible Sofas Are Worth It
Convertible or foldable sofas serve as multipurpose furniture, especially when it comes to utilizing the most out of the small spaces. It is capable of delivering the required comfort and flexibility and combines the space occupied by different furnishing pieces. Such sofa pieces are easy to convert to a bed whenever the guests suddenly arrive for a stay.
Do ensure you have the space for the sofa bed and it does not require reorganization of the entire apartment when packing or unpacking the bed. 
Summing Up
To conclude, when it comes to the small apartments, there are no chances for error. Visit the reputable furniture shop in NZ and choose the ideal storage furnishing piece. In addition, it will be beneficial to get professional assistance from interior designers. They can better assess the home decor and space utilization needs and suggest suitable furniture items. 
Hope you find this write-up helpful.
Thanks for Reading!!