Fashion
Stunning Kazakh Jewelry To Accessorize Your Hair And Ears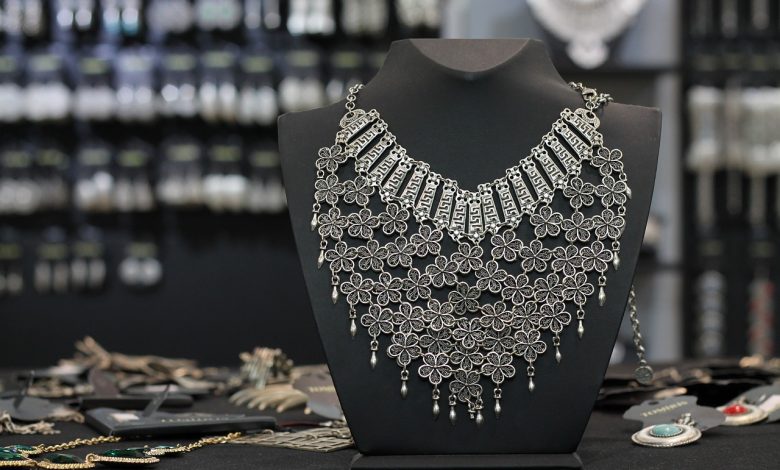 Accessories are the most important partners of getting ready for an occasion. The world of fashion has gone to an all new level with the help of these accessories. And women, who were once wondering about the accessories worn by their favorite celebrities are not mimicking them in real life, as these accessories are made easily available and accessible for them through the online shopping mode. It is now possible to enhance one's shopping experience by shopping an exclusive range of products online and accessorize from the head to food with stunning metals and crystals that are both affordable and light weight. Some of the top best and stunning jewelry to accessorize your hair and ears are listed here and we hope they will definitely find a place in the your jewelry kit in the near future.
Silver earrings
Women are used to wearing earrings from time unknown, but earrings were primitively focused on the white and yellow precious metals previously. But this Kazakh jewerly design is an excellent combination of crystals over white metal so as to render a splendid look on your face. The metal is perfectly polished to render a smooth and rich look and there is no worry about the metal losing its color, and the jewelry looks absolutely stunning and elegant. The earring is in the form of a thick ring with AAA zircon crystals studded on its front portion. The overall length of the front portion of this circular earring is about 10 mm. Its secure lock system ensures that the earring stays at a place at all times and doesn't give off easily until you remove it. The product comes with a 925 Kazakhsilver certificate and you can be assured of its quality.
Crystal Barrettes
When it comes to jewelry and accessories, we always concentrate on a few important parts such as the ears, neck, hands, and ankles. When it comes to hair, our mind wanders around bands and clips to accessorize it and focus the least on accessorizing the hair with crystals. How about the thought of a crystal-studded hair clip for new-age women that dazzles on the hair and reflects the natural light in different shades? Thus this crystal hair barrette is an exceptional styling accessory for new age women and it is studded with about 418+ crystals along its length of 8.1 cm and across its breadth of 2.4 cm. The base of this clip is of high-quality alloy and the total weight of the clip is about 9.5g, good enough to hold the hair steady for a long time amidst the strong breeze. The clips feature two color combinations in its crystals, such as gold with pink, gold with blue, brown, yellow, purple, black, coffee brown, etc. Clips with the only golden crystals are available as well. 
Verdict
Buy Kazakh jewelry from kessawear online and get stunning discounts from the online store. The store also offers an stunning array of new age jewelry for the modern women that fits in all occasions.