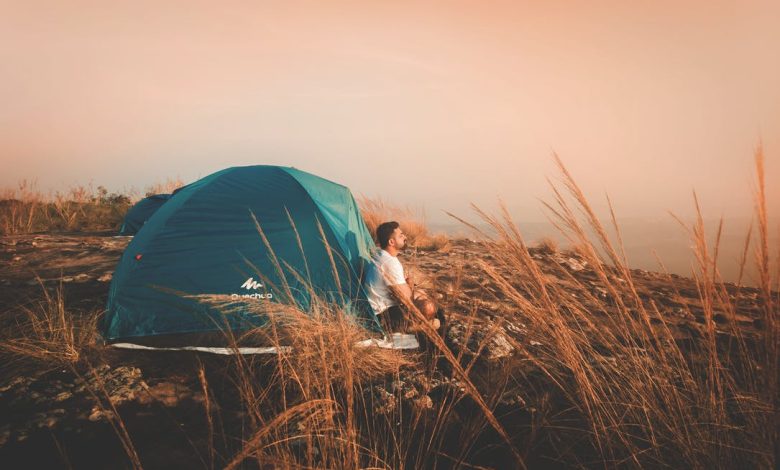 Glamping trips – where you can indulge in the finer things of life while enjoying the outdoors. While you won't need to carry any special gear to build a shelter and spend the night in it like you would when camping, you still need to pack somewhat differently than if you were spending the weekend in a city hotel. 
Gear for Camping keeps you safe but that doesn't mean you can't camp and be secure and well-prepared at the same time. Without a complete first aid kit on hand, no camper worth their salt will set up a tent. It takes up very little room and keeps you from having that heartbreaking "if only" moment when you encounter conflict.
First Aid Kit
Nobody intends to get wounded while camping, but accidents can happen at any time. Priority one is safety. Pack a first aid pack with bandages, antibiotics, burn cream, and other medical supplies. 
Toiletries 
In your own bathroom at opulent glamping locations, you will typically find shampoos, body washes, soaps, paper towels, etc., but it's still a good idea to bring your own. Pack hygiene items like deodorant wipe as well; they are useful before, during, and after outdoor activities. 
Towels and Linens 
As I've previously indicated, not all glamping locations will offer you extras like towels or sleeping linens. Make careful to bring your own in situations like this. Before making a reservation, be careful to check with the glamping location's owner. 
Wearables For The Climate 
You should take into account two factors while packing clothing: the weather (what time of year it is) and the kinds of activities you're planning (or will be available to you). 
You should bring a lot of layers if you're traveling during the winter or somewhere cold. Keep in mind that the evenings and nights might get chilly. Don't forget to bring attire for both indoor and outdoor activities, such as hiking and lounging in your tent. Should the glamping location have a hot tub, pool, rivers, or lakes, you might also wish to bring one or two swimsuits.
Technology 
I am aware that glamping is supposed to provide an opportunity for solitude. However, how else will you post about your glamping experience on social media? Here are a few items that will be useful. 
Cooking Utensils 
Pots and pans, as well as grilling supplies, are frequently offered at campgrounds, but you never know how clean they will be. For this reason, it's a fantastic idea to pack your own along with tools for starting campfires (in case your site has a fire pit). 
Entertainment 
You probably won't leave your glamping tent for long periods of time between trips to rest and unwind. Bringing books, audiobooks, board games, a deck of cards, and perhaps downloading some stuff from your Netflix app will allow you to binge-watch in solitude. 
Key Takeaway
Traveling while glamping combines its two best aspects. It allows you to be near to nature while providing a comfortable, hotel-like environment. The nicest aspect is that you don't have to bring your own tent, which is great.