Reference and Education
CLAT Online Preparation: Best Courses to prepare for CLAT
Go through the article to know more about CLAT Online Preparation.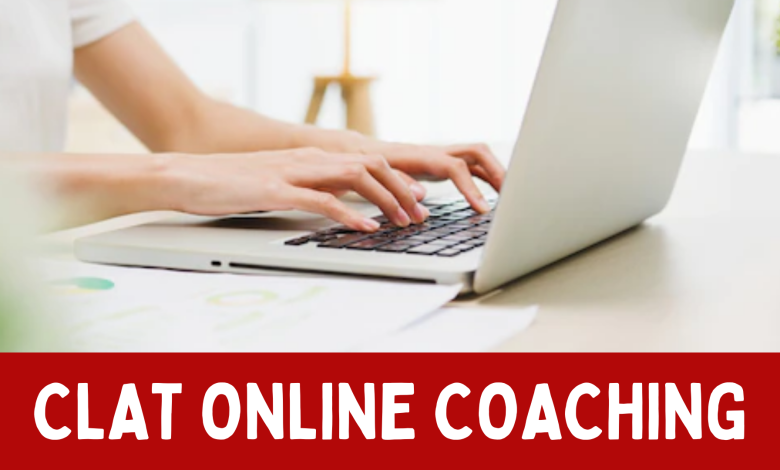 Due to the 2020 pandemic, all the teaching-learning processes and activities shifted to online mode. The shift led to many CLAT aspirants opting for CLAT online preparation. This way, not only do the candidates continue learning from the safety of their homes, but they also get access to new ways of learning that were not a part of the traditional teaching-learning. The CLAT online preparations opened new opportunities and effective ways of preparing for CLAT. This article will discuss how you can begin your CLAT online preparation.
CLAT Exam: Overview
CLAT, Common Law Admission Test, is a centralized exam for admission to undergraduate and postgraduate programs in law. The Consortium of National Law Universities (NLUs) is responsible for the exam. The exam is usually conducted once a year. But in 2022, CLAT will be conducted twice for the first time. CLAT 2022 was conducted on 19 June 2022 as per the usual schedule. The CLAT 2023 has been preponed, and now it will take place almost 6 months ahead of the usual schedule. 
The Consortium will hold it on 18 December 2022. 

The exam duration is 120 minutes, i.e. 2 hours, with no sectional timing. 

The total number of Questions included in the CLAT-UG exam is 150, and for the CLAT-PG exam, it is 120. 

The questions included in the exam are Multiple Choice Questions. 

The exam pattern is such that passages of 300-450 words are given in each section, followed by a set of questions. The candidates have to read and comprehend the information. Narratives, arguments, and other details are given in the passage, and they answer the questions carefully. 

There is a negative marking in the CLAT exam. Every correct response is awarded by 1 mark, whereas every incorrect response leads to a deduction of 0.25 marks. The exam is held in pen-paper mode. 
To get more details about CLAT 2023, read here.
CLAT Online Preparation
The CLAT 2023 exam is just a few months away. The candidates must have started their preparations. Traditionally, the candidates would either enroll in CLAT offline coaching classes or get books and other resources to study at their own pace. Due to the introduction of technology and online teaching and learning modes, many aspirants have switched to CLAT online preparations. There are certain perks of preparing online; these include:
Availability of content online helps to have

ready access anywhere and anytime

. Whenever one feels comfortable and free to study, the individual can take classes. 

Flexibility

in terms of the timings of the classes mocks CLAT exercises. One can decide their schedule of preparation. There is no pressure to abide by the rigid coaching timetable. 

CLAT online preparation also helps to cut down on time invested in traveling to coaching centers. It helps

save time

. 

Since in the online mode, infrastructural investment is low, the CLAT online courses tend to be more

cost-effective

. 

CLAT aspirants can make their schedule and

learn at their own pace

. In the online mode, one does not have the pressure to match the pace of the whole class. Individuals can set their individual goals and tend to have more control over their learning.

Since in the online mode, various platforms are used to discuss and debate, the learners have the opportunity to engage with their peers even after the classes at mutually convenient timings. This way, the scope for

peer-learning

increases.

Since an online backup of all the classes and material is developed, candidates can easily access

the content they have missed

for any reason. The educator's physical energy to repeat the whole concept for one or two candidates is saved. The educator can invest that time to develop better candidates' resources.
CLAT Online Preparation: Online Courses
We understand the benefit of CLAT online preparation now, but it is only fruitful if you get guidance and study material from reliable sources. HitBullsEye is one such place. Their team of experts has developed an online classroom course for CLAT aspirants. It is named CLAT/Law '23 study pack. You can cover up your CLAT Syllabus with this program. This online classroom program is one of the best for CLAT preparation because it provides:
110+ Full-length Tests

450+ Sectional/Topic-wise Tests

140+ Assignments

30+ eBooks

245+ Concepts
There is enough study material and resources to get practice for the CLAT exam. Further, the course also provides AI-based Analytical support for analysis of your performance. It helps to identify areas of strength and concerns. They have also built a discussion group on telegram to provide you with a community of similar-minded people to interact with. The community includes fellow CLAT aspirants and HitBullsEye's mentors. To register for the course, 
Another program at HitBullsEye can help you crack the CLAT exam. You can begin your CLAT online preparations with HitBullsEye's CLAT/Law'23 Online Classroom program. The candidates who wish to be taught live online must opt for this program. It includes 360+ Hours of Live Concept and Doubt Classes. They also provide numerous full-length tests for practice and comprehensive study material. Click here to learn more about CLAT/Law '23 Online Classroom program. 
Remember your needs and then decide which course you want to opt for. In case of any query, call 1800 572 7346 from Monday to Sunday between 9:30 am to 6:30 pm.