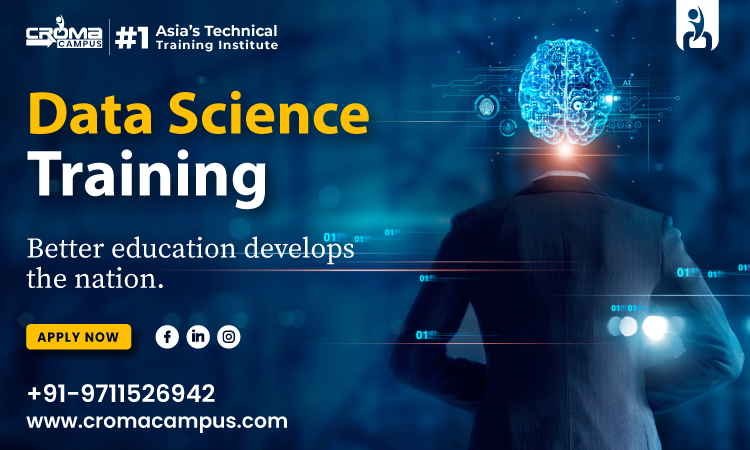 Data Science is a technological field with the objective of structuring, studying, and interpreting the copious amount of data assimilated from a vast number of sources. It utilizes various sophisticated tools and advanced algorithms involving mathematical models to detect complex patterns and consequently draw meaningful interpretations to aid organizations in making data-driven decisions. Essentially, it also helps organizations in controlling their strategies in a volatile market with the help of an advanced model known as predictive. It is a thriving field that will generate a plethora of job openings in the future. Therefore, there are brilliant high-remuneration prospects for entering this profession, but to expand the skillsets as per the market standards, Data Science Training is absolutely necessary. It is a vast field and has the potential to dominate the entire job market of the IT domain in the near future.
Now, let us quickly peruse a few sections and go into the depths of the field and understand important aspects at the micro level.
The Data Science Lifecycle
Data Science is quite a comprehensive process, but the entire methodology can be succinctly divided into five major categories. Proceed ahead and read a few important details about the lifecycle of this field.
Capture:

Mainly this stage involves processes such as Data Entry, Signal Reception, Data Extraction, and Data Acquisition. The crux of this stage entails assimilating structured and unstructured data for further analysis.

Maintain:

This stage involves transforming assimilating the data and converting it into a format that the users can understand. Here, the Data Scientists ensure that format can easily be interpreted by the users and in a form that users can use to correlate various data points. This stage entails advanced processes such as Data Cleansing, Data Warehousing, Data Processing, Data Staging, etc.

Process:

This is the most pivotal step in the data science field and consists of processes that allow professionals to take the formatted data and analyze its complex patterns, biases, ranges, and its usefulness in building predictive analysis.

Analyze:

This is the advanced stage of the entire cycle and involves various analytical processes to draw useful insights from the database. The sophisticated processes involve Regression, Predictive Analysis, Text Mining, Qualitative analysis, etc.

Communicate: In this final process, the Data Scientists structure the processed data in a user-friendly. Then, they form reports signifying actionable insights. The advanced processes involved in this stage include Data Visualization, Data Reporting, Data Visualization Business Intelligence, and Decision Making.
Now, let us go further ahead and analyze the facts that make Data Science an exciting field to work in future.
Future of Data Science
Data Science is an extensive future that is subject to ongoing changes. It can massively expand in the future with the promise of providing a myriad of opportunities for proficient professionals. Nowadays, the role of data scientists is to generally assimilate and structure the data suitable for further analysis. However, in the coming years, it is possible that the field might be more specific. It would lead to more specializations in the industry. It is safe to say that in the current scenario, the future looks quite bright. This is because it is already a market-leading domain in the tech industry. LinkedIn has called the field the most promising field considering its competitive salary benefits, high demand, numerous perks, dynamism, and huge prospects for positional growth. Market experts also predict that by the year 2026, there will be at least 11.5 million jobs.
Conclusion
Data is an exciting domain with an excellent application range in data analysis and other critical areas of the industry. The data that the organizations collect can originate from several sources. Thus, the field also helps professionals in structuring the database in an efficient and user-friendly way. Apart from that, it also offers solutions such as effective prediction and visualization techniques. Furthermore, it is a pertinent field in developing complex mathematical models known as predictive models. Developers build predictive models by combining knowledge from the Data Science, Artificial Intelligence, and Machine Learning fields. Become a part of a vast and transformative field by advancing skillsets. Obtain a career-upgrading certification from Data Science Training Institute in Gurgaon and leverage tremendous opportunities in the market. Propel your career towards growth by imbibing all the skill sets and using valuable insights.