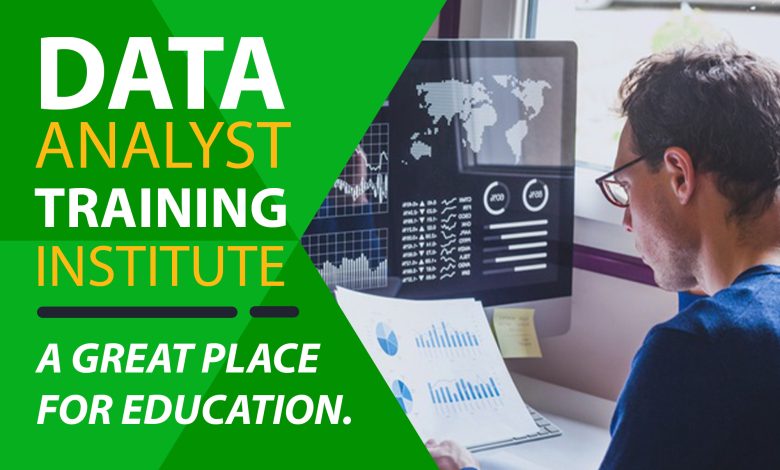 Introduction
To become a data analyst, most people take up a bachelor's degree in statistics, math, computer science, or information technology. However, a large number of people are entering data analytics after completing certifications in Data Analytics. Many data analysts start by learning some technical skills and languages such as SQL, Microsoft Excel, R, or Python.
You can also work your way up to your desired job profile by landing an entry-level role in IT, where you can learn about the organization and get acquainted with several interfaces. This Data Analyst Training in Noida can help you get a certification as your passport to land your favourite data analyst job. Hence as a certified Data Analyst, you will be able to help their teams develop insights and business strategies.
What does a Data Analyst do for a company?
The first step towards becoming a Data Analyst is to analyze the various responsibilities they need to undertake in their journey. Some of the most prominent responsibilities are as follows:
Understanding the Goal- The prime task of a Data Analyst is to identify the goal of the organization by evaluating the resources, understanding the business problem, and then collecting the proper data.
Querying- Data Analysts also write SQL queries to collect, store, and extract information from databases like Microsoft SQL Server, Oracle, and MySQL.
Data Mining- Data Analysts drive data from multiple sources and structure them to construct data models which help in enhancing the system's efficiency.
Data Testing- With the assistance of analytical and statistical techniques, Data Analysts perform a logical examination of data.
Interpretation of Data Trends- Using various libraries and packages, Data Analysts identify trends and patterns from complex data thereby serving crucial insights to the organization.
Preparation of Reports- Some leading organizations can make timely decisions with the help of the summary reports prepared by Data Analysts. They execute this task using Data Visualization tools like Tableau or Google Charts, etc.
Let us now take a look at some of the popular industries that hire Data Analysts.
What are the technical skills a Data Analyst needs to hone and master?
All the major tasks taken up by Data Analysts involve knowledge of certain technologies and technical skills. Let us focus on a few of them.
Data Visualization-Data visualization centres around a person's capability to present data findings via graphics or other illustrations.
Data Cleaning- It is believed that cleaning is an indispensable part of achieving success. Similarly, data cleaning is one of the most critical steps in assembling a functional machine. This means learning models and consumes a substantial amount of time in a data analyst's day.
R- R is one of the most effective and well-used languages in data analytics. The characteristics and syntax were specifically created to support analytical work. It comprises several built-in, easy-to-use commands.
Python- Python is among the most known programming languages for data analysis. It is a significant language to be learned by would-be analysts. It offers a huge amount of specialized libraries and built-in functions.
Linear Algebra and Calculus- In data analytics, one non-negotiable thing is having great mathematical skills. Some data analysts even choose to major in mathematics or statistics during their undergraduate years just to master the theories that underpin real-world analytical practice!
Critical Thinking- It's not enough to simply look at data; you need to get hold of it and expand its implications beyond the numbers alone.
Conclusion
A data analyst enables businesses to maximize the value of their data assets through several visualizations and reporting tools. These Data Analysts are also responsible for profiling, cleaning, and transforming data. Thus their responsibilities also include designing and building efficient data models and enabling and implementing advanced analytics abilities into reports for analysis. Hence, a certification in data analytics can help you ace it as a professional. Data Analyst Online Training in India can be instrumental in your career growth. A data analyst gives valuable insights into a business. These insights allow the business to answer questions like what works well, thereby enabling substantial growth for the company and the employees. Therefore we can conclude that the Data Analyst career is highly in demand and the most sought career option.