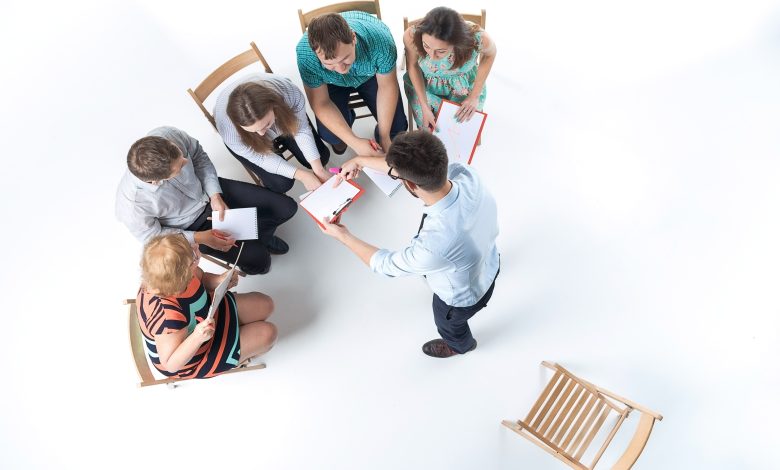 Consumers today are much more knowledgeable about brands than brands themselves. They are aware of all marketing strategies, fast-forward through ads, use ad blockers on their computers, and are more likely than ever to choose commercial-free streaming services over live TV. If the audience is unwilling to be engaged, brand awareness promotion has been and will continue to be a significant difficulty for marketers and brands to reach out.
So it may be the time to change course and provide your audience a unique and engaging experience, or what marketers refer to as experiential marketing. Experiential marketing refers to any face-to-face or offline attempt to increase brand awareness, create and nurture commercial prospects, and develop long-term client loyalty. It is a vital component of the 360 omnichannel experience, individually and collectively. It is also known as "engagement marketing," "event marketing," "on-the-ground marketing," "live marketing," "participation marketing," "Loyalty Marketing," or "special events." Experiential marketing is made up of 11 pillars, which are as follows:
11 Pillars of Experiential marketing
Exceptional

Shareable

Memorable

Relatable

Relevant

Personal

Targetable

Connectable

Adaptable

Engagement-worthy

Credible marketing techniques
These pillars are essential components of successful experiential marketing campaigns.
In contrast to traditional or online marketing efforts, experiential marketing is a quick and successful technique to raise brand awareness among your customers. It stimulates all five senses, from eliciting emotions that generate long-lasting memories to fostering brand loyalty. Business gatherings, festivals, award ceremonies, trade shows, samples or demonstrations, and one-of-a-kind experiences are some examples of experiential marketing. Your brand can efficiently reach out to its target audience and establish trust through real-time brand experience with these campaigns.
Branding and advertising have evolved and changed dramatically over the years. Social media strategy and search engine marketing were massive hits, and they are still today. But customers are more drawn to brands that show them outcomes rather than promises; they choose experiences over merely glancing at social network postings or search engine results. They don't use sophisticated techniques to lure people; instead, they let them experience and help establish a loyal community. That is when experiential marketing takes its place in the marketing world.
But why is experiential marketing important for your brand, and why are consumers more interested in brands that use this strategy?
Well, continue reading to learn more about this marketing strategy's fantastic benefits to your brand.
Advantages of experiential marketing:
Personalized interaction:
Nowadays, personal brand engagement is necessary. Eighty-four percent of customers believe that being treated as a person rather than a number is vital to winning their attention. Immersing your customers in a one-of-a-kind human experience is possibly the best way to connect with your customers more humanely. Allowing people to see for themselves how your brand elevates them.
A vital link between the product and emotion:
Customers are drawn to these brands because they have solid positive feelings. People are interested in what your product accomplishes. More importantly, consumers may choose you over your competitors because of how your product makes them feel. When customers use your goods, your experience marketing should elicit strong emotions. Customers are 3.7 times more likely to consider smooth channel transitions necessary than inconsequential, making experiential marketing critical for organizations.
Creation of a good touchpoint:
Positive encounters with your customers are always beneficial. And the closer those touchpoints are linked, the more compelling they become. Gaining consumer loyalty requires a consistent experience. 70% of clients believe that networked procedures are essential for winning their business.
Sharing on social media

:
Encounters are enthralling and compelling; people enjoy capturing and sharing unique events on social media. If you have knowledge that is worth sharing, you may find that social media (Video traffic accounts for 82% of all traffic in 2022.) may help you spread the word. Positioning your company as the creator of a memorable experience is a win-win situation.
A combination of two best practices,
Experiential marketing combines traditional and digital marketing techniques. It meets clients in their natural environments, resulting in actual encounters with a brand like conventional marketing does, allows for customization and engagement, and differentiates between traditional and digital marketing in two fundamental ways.
Experiential marketing uses a range of senses, not only sight, to create an emotionally rich experience. 
2. The goal of experiential marketing is to create a positive attitude towards a brand or product in general, rather than to drive the sale of that thing.
How is it changing?
Experiential marketing is becoming a popular marketing strategy for brands. Let's back that up with some numbers:
Hybrid events offer new opportunities to engage with the audience. According to 48% of event organizers, one of the most significant benefits of mixed events is increased participation.

Businesses can engage with customers wherever they are with experiential marketing. With new versions on the way, hybrid events will appeal to both customers who have yet to return to pre-pandemic levels of involvement and those who have.

Early adopters are raising their stakes, and new businesses are entering the fray. In 2022, 48% of marketers that used experiential marketing want to increase their investment in this type of marketing, while 9% plan to invest in it for the first time.

Collaboration across channels isn't going away. 75% of marketers communicate with customers in real-time across several channels, including immersive media like hybrid events. Marketers assist their efforts through pre-produced films (81%), Livestream videos (73%), and virtual experiences (46%).
Before March 2020, it was assumed that experiential marketing consisted almost entirely of recurring, in-person events. These events ranged from large-budget annual events such as expos or product launches to smaller community events such as pop-ups. That, however, changed with the outbreak. It allows people to engage safely while allowing a larger audience to participate in conventional events due to their location, ability, or resources.
Experiential marketing methods that mix the best of in-person and virtual events are here to stay. They offer marketers and organizations unrivaled levels of personalization, entertainment, and engagement. They meet customers where they are in terms of convenience and comfort levels with involvement. Microsoft, for example, received 109,000 event guests in 2019 — and a whopping 1.3 million in 2020. In 2022 and beyond, experiential marketing will suggest hybrid experiences in which customers and businesses connect more through virtual and physical modes.
So, to summarize,
Marketers and companies must lift their game if they want to engage with their customers nowadays. Experiential marketing is not only a viable approach for firms striving to overcome limits, but it is also becoming increasingly popular. If you want to go from a well-written strategy to skilled execution, contact Pravaah consulting – a business transformation agency, where we provide clients with the most incredible experience and outcomes possible with our excellent team of highly qualified individuals. Sign up on our website to receive your FREE digital transformation consultation.