Business
Top 7 Reasons Why Companies Are Increasing Their Cloud Adoption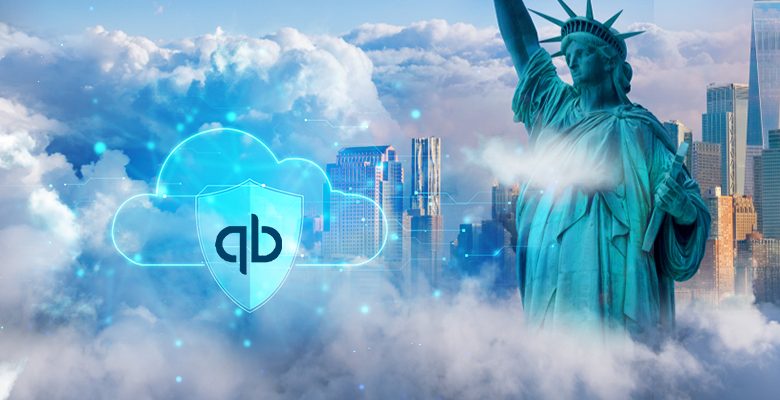 What is the benefit of cloud technologies?
Why are most businesses moving to the cloud?
These are two queries that we still get regularly.
Cloud solutions are quickly becoming one of the most critical investments for businesses of all sizes. The strategy will typically include measures to cut costs, simplify billing, assure server availability, and prepare for disaster recovery, among other things.
Cloud technology boosts productivity, helps in cash flow improvement, and provides a slew of other benefits.
Today, most businesses of all sizes have adopted cloud technology in some shape or form, regardless of industry or size. Companies generally use cloud adoption strategies to increase the scalability of their Internet-based database abilities.
It is also decreasing risk and cost, and there are many other advantages to using this technology.
7 benefits of cloud adoption to the business
Since cloud technology offers various advantages, it accepts a growing number of businesses with great excitement regardless of the size.
Let's see 7 most important benefits of cloud adoption.
Scalability
One of the most significant advantages of adopting the cloud is its ability to scale. Many firms in their expansion phase have turned to the cloud for assistance to manage their bandwidth requirements.
Cloud services may be scaled up or down highly easily in response to changing customer requirements. If you rely solely on on-premises infrastructure, you must make significant investments in physical servers, networking equipment, and software licensing to scale your expanding organization.
Cloud computing services are also incredibly adaptable. They don't bind your employees to a specific place or timetables. Any internet-enabled device, such as computers or Smartphone, can be used to view and exchange crucial business documents necessary for strategic decision-making at the enterprise level.
Businesses require this level of adaptability to thrive in a competitive market.
Easy collaboration
Cloud computing has the potential to improve the efficiency of work processes across a wide range of enterprises. Cloud computing enables individuals within a business to collaborate on a far broader scale.
It allows several users from various departments to gain access to the necessary information.
Businesses can overcome geographical limitations by establishing a multi-region architecture that can access from any location using cloud computing technology. This leads to improved collaboration efficiency among international teams, which in turn adds to corporate growth.
When businesses integrate cloud services with managed services, they may increase communication efficiency, reduce human errors, and accelerate the decision-making process. This allows them to improve their productivity by concentrating on essential activities.
Business continuity
The cloud has significantly changed the way businesses store and access data. This is especially useful when a company's operations must resume rapidly following an unexpected disaster.
Businesses require something they can rely on in the event of a disaster, especially in the face of the risk of ransomware and physical damage. Cloud backup enables organizations to recover their data quickly, allowing them to continue operating without interruption.
Businesses that wish to thrive and remain competitive in the wake of a data loss disaster must minimize downtime to the greatest extent possible.
It has even been possible for businesses to remain operational and conduct operations from any location, even throughout the current pandemic.
Cost-effectiveness
Upgrading using on-premises systems is a time-consuming and expensive endeavour. To achieve this, extra investments in hardware, networking devices, software licensing, and in-house technicians are required.
When you throw in the price of maintenance and installation, these charges rise to dizzying levels. In addition, infrastructure is often susceptible to physical damage due to disasters such as floods and fires, among other things.
When you go to the cloud, you can reduce the need to invest in redundant infrastructure, saving you money. Although cloud computing requires an initial investment in infrastructure and training, it allows you to reach economies of scale considerably more quickly than you could with on-premises technology. One of the primary reasons businesses worldwide prefer the cloud above traditional systems is the cost-effectiveness of cloud computing.
Customer experience
Customer service is crucial in guaranteeing the long-term success of any organization. Providing a fantastic client experience may be a game-changer, giving you a significant competitive advantage over your competitors.
To achieve this goal, cloud solutions can be quite beneficial because they allow your clients to stay in touch with your organization at all times. The majority of cloud-based organizations are proactive in handling customer support issues.
They also have service level agreements (SLAs) for uptime to ensure that the system is always available when needed.
Furthermore, they enable your consumers to quickly communicate with your employees to resolve their questions or provide feedback. The ability to communicate with clients in real-time can assist you in attracting and engaging them with your organization.
Better Security
Cloud services are well-known for information stored on servers and hardware that is not under the company's control. These remote servers are protected by sophisticated security mechanisms that prevent any data breach from occurring.
As a result, the cloud typically considers being more secured and safe than on-premises technology. Making the switch to a cloud-based solution ensures that none of your data is susceptible to hackers or others who aren't authorized to access it.
It also protects it from often encountered security dangers.
Upgrades & Maintenance
When it comes to on-premise software, dealing with downtime for upgrades and expensive maintenance is a common problem that enterprises have to deal with.
Furthermore, promotions are frequently far between and infrequent with on-premise systems, increasing the likelihood that the program would become obsolete sooner rather than later.
There is no such danger when using the cloud. In the case of the cloud, upgrades and maintenance are seamless and occur regularly. Customers that use cloud-based software always have the advantage of being on the most up-to-date version available.
Conclusion
When a transition to the cloud, it is critical to have strict cloud adoption rules in place to guide your employees and give them the appropriate training to ensure that they are using the technology properly. It is essential for those starting on this journey for the first time to organize your cloud adoption to ensure that it properly integrates with your organization's infrastructure. Most importantly, you must identify the obstacles you are likely to meet, such as problems with connectivity, data compatibility, and so on, and develop feasible solutions for each of these concerns.
Suppose you do not migrate to the cloud. In that case, the chance of falling behind your competitors and losing your competitiveness is high in today's market. Developing a sound cloud strategy will allow your company to establish a clear long-term roadmap for growth while also future-proofing it.