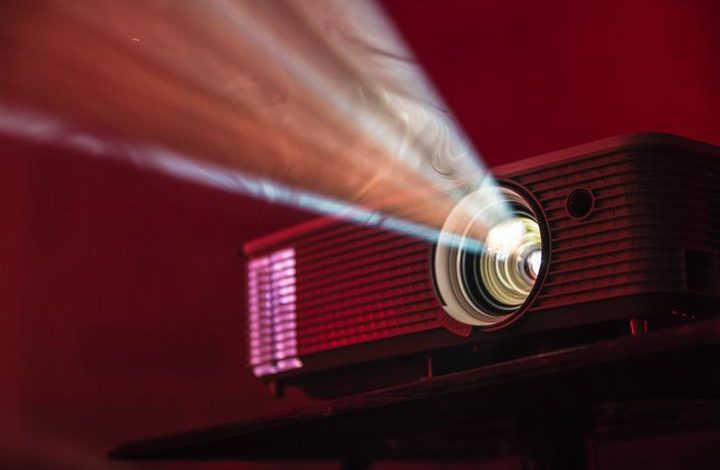 Maybe you already have a home theater projector and are searching for new ways to put it to use. On the other hand, you might be debating whether it's worth having one if you often don't watch movies. Either way, you've com to the perfect spot. 
There are various reasons why projectors are essential to have at home. However, there are other uses you may not have explored yet. Below are a few of the many reasons why a projector is necessary.
Biggest 5 Advantages
You already know many of the key benefits of using a projector if you use it to stream movies, television shows, or enjoy video games in ambient light. There are several reasons why purchasing a projector is a wise decision for anyone out there. Below are a few things you may not have thought of.
On a projector, 3D visuals are crisper compared with a tv.

Better than a television! High-end projectors can display a picture up to thrice the scale of a smart TV without sacrificing image quality or viewing angle, just for a fraction of the price.

Portability! Take a portable, contemporary projector with a decent resolution with you to work or study for presentations or to a friend's house to relocate movie night to a different place.

Playing games with buddies! Playing video games using a projector brings them to a different level, especially for big groups of people.

What's the point of going to the cinema?! You can have an in-home cinematic experience with superb image quality without paying for pricey movie tickets or food.
What Can You Do With a Projector?
Other than enjoying movies, shows, or presentations, there are many intriguing alternatives to using a projector with decent quality. Here are some ideas you might have not yet considered:
Make Bedtime a Special Experience
Because screen time is such a big deal with today's kids, you might have been wondering whether there's a more collaborative and informative way to utilize your projector. The reality is that a projector allows you to do so many things that provide you with a wonderful way to participate with the youngsters.
You can transform a simple tale into something very remarkable using digital books. Tuck your kids in bed and project their favorite stories onto the wall or ceiling. This way, everyone can enjoy the view, and no one will argue over who gets to turn the pages.
Another enjoyable activity is using the projector light to create hand puppets on the wall and participate in stories and characters.
When your kids are trying to sleep, you may also project pictures of the sky at night onto the ceiling. Whether you lay down with your children and try to discover constellations together or leave them to it until they fall asleep, this is an experience they will never forget.
Make Huge Artwork
Some creative endeavors are impossible to complete without a projector. Produce an outline for a mural by projecting a large-scale design onto a chalkboard, or create beautiful typographic art by projecting a large-scale structure onto a chalkboard.
Tape a huge sheet of paper to the wall and have your kid sit so that their profile is projected against it, resulting in a beautiful silhouette. 
Arrange a Club Night of Your Own
For trivia-style games, there are several applications and digital resources. Set up your projector, gather some drinks and snacks, and invite your friends and family over for a pub-style quiz night. 
Do you dislike trivia? There are several alternatives, such as word games and music games such as finish-the-lyric. Set up your gaming system and host a competition of your favorite game instead.
If competitive play isn't your thing, arrange a karaoke night instead! Being creative with your projector is a more engaging way to spend an evening with your friends than just sitting around watching a movie. Plus, this is less expensive than a bar crawl.
Arrange a Light Show
Use your projector to project snowflakes, stars, glitter, or even Santa Claus on the exterior of your house during the festivals. Or ghosts and jack-o-lanterns around Halloween. 
But why should we stop there? Valentine's Day hearts, Fourth of July fireworks, and so on. What's the best part? It's straightforward to set up. You can illuminate your entire home without climbing a ladder or installing string lights.
A Trip to Underwater Adventure
When the sun goes down, projecting fish, sand, coral reefs, and maybe even a whale onto the bottom of your pool can be a thrilling encounter. Swimming at night is usually enjoyable, but adding these added elements elevates the experience. 
Including a Social Media Feed in an Event
You've probably seen a projector presenting a series of pictures at a birthday party, wedding, or other events. However, there are some creative ways to use it to promote more participation and perhaps become a social media sensation. 
Set up a projector to broadcast a Twitter or Facebook feed on the wall so that every post with your event hashtag streams live as it is published. This is a fun method for everyone to see all of the shared images. (Note: make sure your guests are aware that their posts will be visible to everyone.)
Conclusion
A projector is an excellent way to host a movie night or play video games on a huge screen. But one can use it to make just about any activity more exciting with a bit of imagination. 
A projector is an invaluable tool whether you want to have a festive house, entertain your best mates, or discover a novel approach to enjoy with your children. There are so many applications that it's almost a disgrace to limit it to only watching TV and movies or doing presentations.