Social Media
The Most Important Discord Tips And Tricks
Discord Tips And Tricks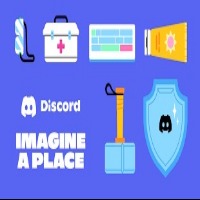 Discord Hacks every discord user must use
Discord tricks and tips for discord users. You've probably used or heard of Discord if you play video games with your buddies. Discord is progressively becoming a more popular chatting tool for everyone, not just gamers, thanks to its excellent features.
Discord can be intimidating when you first start using it. There are a lot of different adjustable areas, which is great once you become used to the service. But might be confusing for new users.
With any new software, smartphone, or other piece of technology, there is usually a learning curve. When you first obtain a new smartphone, for example. It may feel strange to use for the first few days, but you adjust to the changes.
You'll have a good understanding of how Discord works by the conclusion of your first time with it. Then you may learn how to customise your Discord account. Use unique jargon, and even make your own own emojis to use in conversation.
Here are some of the most useful tips :-
[Read – Solution for common audio problem you can encounter in discord in discord]
Connect your Discord account to other services
You should check out which other services you use that can link to your Discord account as soon as you set up your Discord account. Facebook, YouTube, Twitch, Steam, Spotify, Reddit, Twitter, Xbox, PlayStation Network, Battle.net, and GitHub are among the 11 other services that can currently connect to Discord.
Connecting your PlayStation Network, Xbox Live, Steam, and Battle.net accounts lets your pals to see what you're up to in real time. Connecting your Spotify account to Discord, on the other hand, allows your pals to see what you're listening to. Your buddies could even listen to the tune you're playing if no one is actively voice talking on Discord. Unfortunately, if anyone listening has Spotify's free version, you'll hear quiet while they hear advertisements.
The Discord integrations with YouTube and Twitch are quite beneficial if you're a streamer. Whether you have a paid subscription to someone else's YouTube channel or have paid subscribers of your own YouTube channel, the YouTube integration is for Channel Memberships. You can construct a custom members-only server with unique text and audio channels with this integration. The Twitch integration works in the same way, but only for Twitch subscribers who have paid for the service.
Look through the Discord bots that are currently available
Discord offers a number of community-created bots that can bring something distinctive or valuable to your server. It would take much too long to go over all of the numerous Discord bots available right now, but some of the most frequent activities a bot can assist your server with include moderating, playing music, and hosting virtual games in chat.
Check out the Jockie Music bot if you're looking for a bot that can play music for you and your buddies throughout a chat. Spotify, Tidal, Deezer, Apple Music, Soundcloud, the radio, and other music services are supported by this bot.
ProBot is a popular alternative if you want a bot that can do everything. You can listen to music, customise new member welcome messages, moderate and potentially expel out anyone who breaks the rules, and fully setup your web dashboard with Probot.
Then there are a variety of specialised bots for a game you're currently playing, such as Genshin Impact. You can use the GenshinUtils bot to obtain daily reminders, search up information fast on the wiki page, and figure out the best route to take.
When gaming, turn on the Discord overlay
If you primarily use Discord to play games with your pals, you should take use of the game overlay. You'll use a keybind to open the overlay while playing a game; the default keybind for opening the overlay is Shift + '.
You'll need to enable the game overlay in your Discord user settings before you can use it. Scroll down until you see the Game Overlay tab, then click the settings gear icon next to your avatar and username. You'll see "Enable in-game overlay" at the top, and you'll want to make sure it's turned on. There are a few more configurable options here that you can use to ensure that your game overlay is exactly how you want it.
Create folders for many servers
Staring at a cluttered sidebar if you're a member of numerous servers. It can be daunting and confusing, especially for new users. Discord just added the ability to organise your servers into folders, allowing you to organise them in the way that makes the most sense for you.
Creating a folder is as simple as dragging one server icon onto another, similar to how you would make an app folder on your smartphone. When you have many servers that can be grouped together, everything appears to be easier to manage.
Another organising option you might want to employ is if you aren't a member of too many servers and your sidebar isn't cluttered. Individual servers can be dragged and dropped to rearrange their order from top to bottom. So, if you have a favourite server, you may place it on top so it'll always be your main focus.
Here were some of the tricks which you can use if you are a discord server.
For more Interesting Blogs like this read our regular updates on Article Left