Fashion
Special Tips to Pick The Best Designer Anarkali Suits Online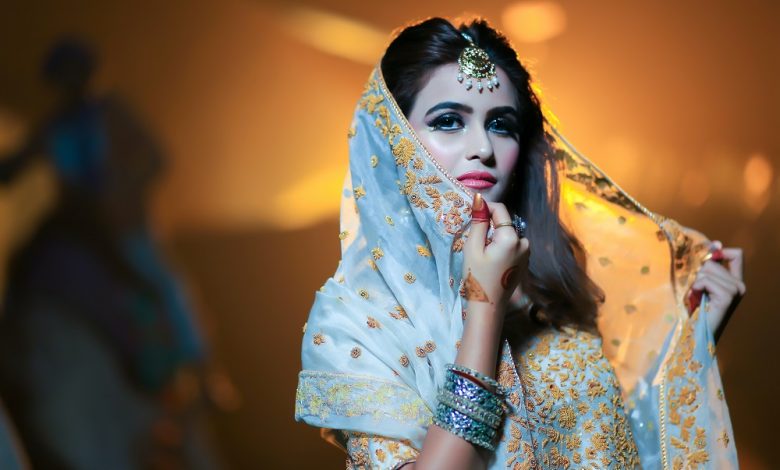 Indian dresses are fancy and stylish. You can wear them to any occasion or festival, or simply grace yourself with an elegant and flared dress. Sometimes, you need an occasion to wear Indian, whereas other times you can be on your own.
Worldwide, the popularity of Indian Anarkali suits and dresses is soaring. Today, we have many online stores selling Anarkali dresses to the world and shipping to the farthest destinations. The world is a smaller place as the internet brings everything together, under one roof.
In a setting like this, why would you not indulge in a nice and fancy partywear Anarkali for the season! Just like that, you can also take your pick from the ready-to-wear Anarkali suits that look pretty on everyone.
The latest trends in designer Anarkali suits are quite popular in India. These are also called party costumes, having a history associated with traditional dresses. Anarkali dresses and gowns are much revered by every Indian woman, as it lends a royal feel.
Types of Anarkali Suits
There are plenty of options available online when it comes to Anarkali suits. Considering that people are mostly shopping online these days, finding a wide variety should not be a problem. You can go through product details online, choose the fabric and sleeves, decide the type of embroidery, and finally create your dream dress.
Moreover, you would have options to choose the Anarkali dress according to your body type. For instance, if your body is apple-shaped, choose A-line Anarkali suits. However, if your body is straight and slim, you can choose frock-style Anarkali as well.
Simple cotton Anarkali is the classic choice for everyday use. For special occasions, you can choose silk Anarkali. For festivals and weddings, traditionally designed Anarkali suits are the best. These dresses are perfect partywear attire too.
Choice of Fabric and Shade
The choice of material or fabric depends largely on the occasion. If you are going for an engagement, Mehendi ceremony, Haldi ceremony, anniversary party, or birthday party, you may like to wear net or georgette fabric partywear Anarkali suits. However, if you want to buy an Anarkali suit for regular use, cotton is the best fabric.
Cotton fabric is not only easier to clean and maintain but also very comfortable during the daytime. You can wear cotton Anarkali suits to the office and work. Check the trending colours. You can choose neutral tones too such as ivory, teal, beige, peach, and fawn. Other trending shades include maroon, black, purple, turquoise, pink, green, and pink.
Designs & Patterns
If you choose a partywear Anarkali suit, look at the designs inspired by Bollywood divas. You can find some of the latest collections of designer Anarkali suits in the bridal wear and partywear category to win hearts. Some unique style Anarkali dresses are trending too.
Choose patterns such as straight panel, circular, half panel, layered, and asymmetric Anarkali. For wedding parties, layered suits and half-paneled Anarkali suits are the best choices.
Anarkali is an excellent choice for events and festivals too. India is the land of diverse cultures and religions. It is only prudent to have a new suit for every occasion and dress.
Embroidery & Artwork
Indian embroidery work is popular all over the world. Whether it is the border or the entire suit length, rich embroidery is a heritage of India and its artistry. Choose the best material that flaunts embroidery. Cotton, silk, and even georgette make any type of embroidery work look fuller and richer. However, avoid flares as it can lead to wear and tear of the embroidery and the dress.
Of late, Anarkali suits designed with Kasab and crystal are trending. However, if you want a suit for an occasion or special function, you can buy Anarkali with crystal, sequins, stonework, and zari.
Flare Matters
The royal flare and aesthetic of Anarkali matter. Tall women can wear different types of Anarkali suits having heavy flares. However, short women should choose less flared dresses to reduce height.
Final Word
How you choose to accentuate your inner self depends a lot on the choice of dresses. Anarkali suits are possibly the most versatile women's attire that suits everyone. Regardless of the shape of the body or height of a woman, these dresses are designed to cater to all body types and give the best result in no time.