Real Estate
PVC panels are one of the most preferred and chosen FRP alternatives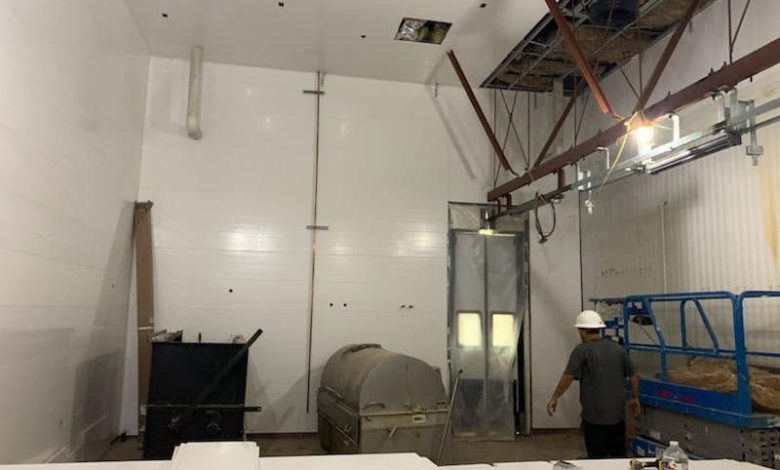 If you are looking for waterproof FRP alternatives, then choose vinyl panels. The high-quality wall panels made from 100% virgin vinyl are resistant to moisture, mold, and mildew. The FRP wallboard peels off after a few years and delaminates easily. On the other hand, PVC panels are durable, anti-bacterial, and mold-resistant. Invest in PVC wall panels for commercial interiors now.
Most businesses have relied on the FRP wallboard to protect the walls and ceilings from damage. Unfortunately, the FRP panels started to peel off and delaminate just after a few years. That's when business owners started looking for FRP alternatives and found PVC panels to be a good choice. The vinyl panels are a better option than FRP or any other wall materials. Made with 100% virgin vinyl; the high-quality wall panels are unaffected by moisture and not vulnerable to water vapor. If you are looking to switch from FRP to PVC wall panels, then here are some things you need to know.
PVC is easier to install
You can easily install the PVC panels in just 7 hours or even less than that. The vinyl panels are extremely easy to install as they come in DIY kits. The panels have studs and hidden fasteners that make the installation seamless and strong. Installing the vinyl panels is a one-man job, but you can hire more than two people to speed up the process. On the other hand, FRP panels require two skilled laborers and additional installation materials for the setup. Installing an FRP wallboard would mean that you have to give away two business days, which certainly is a huge loss. Choosing the vinyl panels and getting the wallboard installed within a few hours would be a wise decision.
PVC is easier to maintain
PVC is one of the most preferred FRP alternatives because they are easy to maintain. However, FRP panels have a rough surface that stains easily. In addition, the FRP panels have wooden backers that make cleaning up a big hassle. To clean the FRP wallboard, you need to have a soft-bristle brush and slowly clean the wall panels with an organic detergent. Gently cleaning the FRP panels is quite a challenge. However, PVC panels are resistant to moisture and don't get affected when bleached or cleaned with strong detergents. In addition, the high-quality PVC panels are resistant to staining and fading. A damp mop is good enough to wipe away the stains from the PVC wall panels.
PVC panels rank high in durability and strength
PVC panels can last for 45 years or even longer with minimal upkeep. The high-quality wall panels have ½ inch thickness and an inner truss core webbed design that offer exceptional strength and durability. The wall panels made from virgin vinyl are resistant to high impacts and abuses. However, the FRP panels are not that sturdy and dent easily. The FRP wall panels start to peel off after a few years requiring repairs and replacements every now and then. The vinyl panels are a better and more cost-effective investment than FRP in the long run. Commercial interiors like poultry farms, kennels, grow rooms, restaurants, and meat processing units should install PVC panels instead of the traditional FRP.
Wrapping up
Get the PVC panels at factory-direct prices from the Duramax manufacturers. The high-quality panels get customized and checked before shipment, which takes just two weeks. Request a quote now. Avail your free sample—Book for a consultation session.
Author Bio – Anne Lawson was looking for FRP alternatives for her dairy parlor. She found that the FRP wallboard was rotting and damaging her walls. She got in touch with Duramax and ordered high-quality wall panels at factory-direct prices. Anne was extremely happy with the quality and affordability of the vinyl panels. She highly recommends Duramax wall panels.