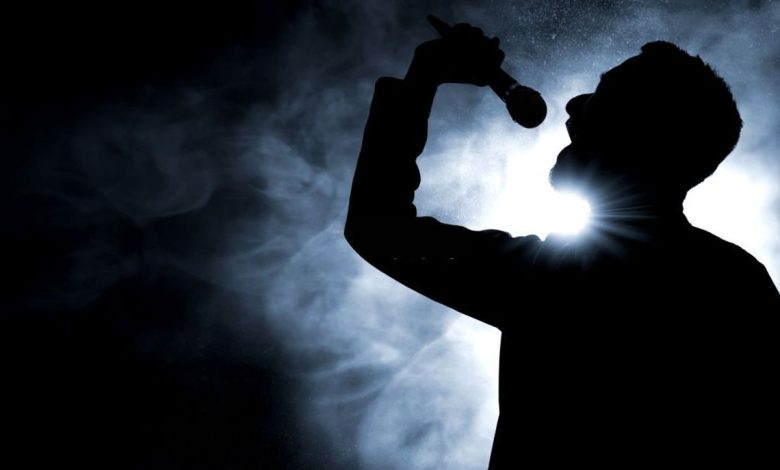 Daddy Yankee rose to prominence a decade ago, along with fellow superstars and trailblazers Don Omar, Tito el Bambino and Wisin & Yandel, among many others. Today, these acts maintain reggaeton's beat alive on the charts with big. Uptempo hits that blur the lines between pop, tropical and urban. But a new generation of reggaeton acts from Puerto Rico and beyond is quickly catching on. While their essence is the rough, sometimes gangsta street Spanish pop artists, they've learned to be commercially savvy and are increasingly making chart inroads with catchy tracks that range from danceable to romantic, but still preserve reggaeton's street beat and street creed.
Top Hit pop Artists
Danay Suarez
Danay Suarez first attracted pop artist international attention on Gilles Peterson's Havana Cultura albums, and with her buzzing upcoming solo release Palabras Manuales, she is sure to draw comparisons to female MCs Ana Tijoux and Mala Rodriguez. But Suarez's vocal reach and versatility transcend that comparison. A veteran of Havana's rap movement, Suarez fuses hip-hop with jazz and Cuban music, and, as heard on "Flores," fronts a reggae track with a whole lot of soul.
Farruko
Farruko's "Passion Whine" (feat. Sean Paul) is sitting pretty atop Billboard's Rhythm Airplay chart. The mix of Spanish and English, pop artist and reggae has a fresh pop appeal that characterizes the 23-year-old Puerto Rican singer's sound (think "6 AM," his track with J Balvin. As for Daddy Yankee, Farruko says, he was a mentor, letting him use his studio for free, lending him concert production equipment and featuring in his tracks.
Gente de Zona
Gente de Zona came out of the Havana projects' hip-hop scene, and they've kept on going. The duo is featured with fellow Cuban Descemer Bueno on Enrique Iglesias' summer smash "Bailando," a worldwide hit that marks its 12th week at No. 1 on Hot Latin Songs. Gente de Zona founder Alexander Delgado is famous pop artist and his current collaborator, former timba group Charanga Habanera singer Randy Malcom, infuse reggaeton's typical dancehall roots with Cuban sabor, performing with a live band. They've seduced other big name Latin artists like Pitbull, who join Gente de Zona on their latest single "Yo Quiero," which rises to no. 19 on the Tropical Airplay chart this week. After playing some opening dates with Enrique Iglesias, Gente de Zona is off on a solo tour in Europe.
J Alvarez
The two J's Balvin and Alvarez are buds who've worked hard together to scale the charts. And like Balvin, Alvarez evolved from street hip-hop to more romantic fare. But Alvarez's sound leans most famous Spanish pop artists albeit with a more marked, Jamaican influence that lends an easy fresh swing to his music, as evidenced in his breakaway 2013 single "La Pregunta."
J Balvin
Colombia's J Balvin rose to stardom throughout Latin America and is now poised to do the same here. His runaway hit, "6AM" (featuring Farruko) has spent 16 weeks on the Top 10 of Billboard's Hot Latin Songs chart. And his new single, "Ay Vamo," is quickly rising. A pop artist who's finessed his sound to achieve. What he calls "elegant street." Balvin has a good ear for catchy hooks and is a dynamic performer. Who will open up the Enrique Iglesias/Pitbull tour that launches in September?
Justin Quiles
Justin Quiles is the boy next door of pop artist. The video for his latest single, "Maria," screens more like an episode of. "Glee" than a scene from "Fast and Furious." The Connecticut-born, Puerto Rico-raised 24-year-old was previously known as J Quiles. He returned to his given name after confronting a reggaeton revival curiously full of Js (J Balvin and J Alvarez). Justin just might be a better choice for Quiles, whose teen-friendly sound slides easily from reggaeton into romantic tropipop territory.
Maluma
Colombia's Maluma may be a newcomer to U.S. airwaves. But in Colombia he's very much the star, boasting 1.2 million Twitter followers and seven million likes on Facebook. Originally a straight-ahead urban/ pop artist act, Maluma has been morphing his sound into more pop-leaning urban, collaborating with the likes of Elvis Crespo and Jorge Villamizar while his own single the very uptempo "La Temperatura" (featuring Eli Palacios) reached No. 4 on Latin Rhythm Airplay. Maluma, about to start a stint as a judge on La Voz Kids in Colombia. Will release his next album, Pretty Boy, Dirty Boy, in the fall.