Business
Key Things You Need to Know Before Buying a Franchise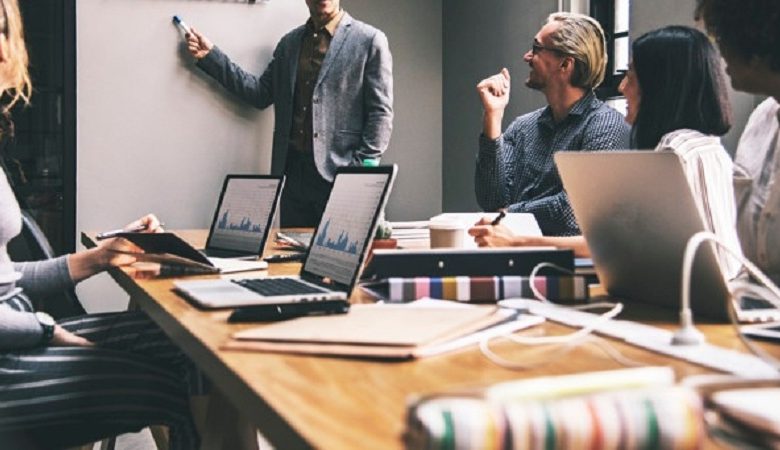 Owning a franchise allows you to work for yourself, but not alone. A franchisee makes money by selling a well-known product or service. Note that a franchise contains not only a product, service or trademark. But, also the entire company model, including marketing and operating manuals. Because you are leveraging an established business model and benefiting from an existing customer base, which would take years to develop with your own unique idea. Owning a franchise boosts your chances of company success. However, many individuals believe that a franchise is simply a "company in a box." People also hold the misconception that franchisees have a lower failure rate than other firms, which is untrue. It is imperative to put in onerous efforts while working in a franchise. This is how you can touch the crest of the wave while working as a franchisee.
Therefore, if you're planning to purchase a franchise, you should be prepared. While these firms give all you need to get started, as well as training for you and your team, they are not always simple to run. To get started, you'll need a lot of cash, especially if you're starting an education franchise. Did you know that to become a franchisee of the eminent brands you need to have an astute business mind? In addition, many franchisees are obliged to contribute a monthly advertising budget, although they have no say over how those funds are used. In this article, we have mentioned all the essential things you need to know before buying a franchise brand.
Here is a list of things you need to know before investing your hard earned money in the franchise business:
Aside from the potential disadvantages, investing in a franchise can be a wise and calculating method to own your own business (and experience all of the perks that come with it!). This list contains some critical considerations to make when purchasing a franchise.
Have in-depth knowledge of business before buying a franchise
Learn as much as you can. You must be knowledgeable about the industry and the company you wish to invest in. So, conduct a thorough investigation of the franchisor. They will almost always exclusively introduce you to persons who can assist you in selling you a company licence. Additionally, inquire about their pre-opening assistance, franchise licensing boundaries, site selection, design, building, finance, training and grand-opening plans. Getting the complete information can help you buy a good fit franchise for yourself.
Analyze your work style and strength
How do you feel about performing the same duties over and over again? Do you enjoy interacting with others? What about sales to other businesses? Any firm will be difficult to run if you despise sales. You'll need a partner to handle the people's side of the business if you despise them. So, make an honest assessment of your strengths and limitations. Also, choose three people you can trust and ask them to share their insights into your strengths and flaws. It is preferable to purchase a business in which you have prior experience. Note that you shouldn't buy a restaurant franchise just because you enjoy eating. Because you have experience in food service and management, you should own a restaurant.
Investigate about fees before buying a franchise
Franchisees must also pay continuing royalties and advertising expenses in addition to the original franchise fee. Then there are the expenses of opening day, when headquarters may demand you to give away free merchandise and run special promotions. Additionally, franchisees must strike a balance between requirements and their own competence to run a firm. Consider Chipotle's lettuce scandal, or the Starbucks manager who called the cops to arrest two black male guests, resulting in nationwide demonstrations. If the franchisor has a difficulty, it might easily affect your franchise.
Get Your Finances in Order
The buy-in fee and equipment expenditures, as well as location and fit-up construction for retail enterprises and up-front marketing charges. Also, you can all add up to a significant amount of money when it comes to getting a franchise up and running. Before the firm takes off, you'll need operating capital for at least the first year, not to mention funds to live on while you're creating it. Even well-known businesses, such as Dunkin' Donuts, require time to establish themselves in a new area.
Read the FDD carefully
The Franchise Disclosure Document, or FDD, is a document that provides franchisees with information about the franchisor and franchise system. There isn't a single franchisee who is entirely self-sufficient. Furthermore, franchisees must follow the processes and constraints outlined in the franchisee agreement when running their company. The types of items or services that can be offered, the prices that can be charged, and the geographic territory that can be served are all examples of these constraints. This agreement also specifies the amount of working capital that the franchisee must have on hand. Note that FDD is the most significant disadvantage of being a franchisee. Do you know why? Because you have no influence over who else can acquire a franchise in your area. Also, you can't change the requirements or items.
Use a franchise attorney before buying a franchise
A franchise agreement can't be negotiated by just any business lawyer. You'll need a professional. The FDD, or franchise licence agreement, is a contract that outlines the franchisor-franchisee relationship, including trademark use, fees, support, and control. It's the formal, written agreement between the franchisor and the franchisee that spells out what each party is responsible for.
Do you want to start a coaching franchise that is adept in providing classes for exams like SSC CGL, IBPS PO, SBI Clerk etc.? If yes, then don't forget to read FDD before entering the contract.
Conclusion
You could be investing lakhs of rupees before the firm even starts, depending on the franchise you choose. Before you sign your franchise agreement, do yourself a favour and look online for any unsatisfied franchisees. You should find out if there is any dissatisfaction with your franchisor. Additionally, use the training, national and regional advertising and security procedures. Furthermore, you can use operational assistance, ongoing supervision and supervisory support, as well as wholesale purchasing to your benefit.