Fashion
How To Style Up Blue Jeans: 5 Ways
Is blue jeans is your way to go denim colours? Check out these 5 ways to style them.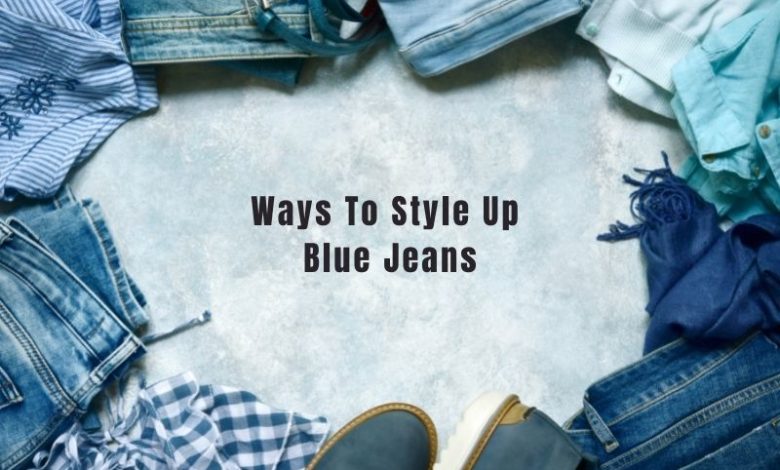 Jeans are easygoing, comfy, versatile, and fashionable in general – if they fit correctly, of course! However, the most versatile sort of jeans a man can own is well-fitted, blue jeans. But, in order to look great with it, you need to know how to style up blue jeans differently.
They're simple to wear down and can even be dressed up a little. They won't ever be able to take the place of your wool trousers or suits, but they'll go well with a jacket (and even a tie).
We'll show you 6 different ways to wear your jeans, commencing with the most casual and working our way up to the dressier looks, so you can get the most out of them.
How To Style Up Blue Jeans: 5 Ways
Style up blue is not easy because, unlike other colors, do not go with everything. To pull off the style, you'll need to understand the ins and outs of the footwear so you can make an informed decision. But, fret not, we have got you covered with the best ways to style up blue jeans like a fashion influencer.
1. Stripe Shirt + Dark Blue Denim
If you're not afraid to try new prints, then a pair of light blue jeans can easily pair with almost any outfit. Aside from the print, try wearing different colors to create a unique look. Wanna create that look, head over to check out the trendiest printed shirts for men from here.
2. Try It Up With Flannel Shirt + Wrist Watch
Rolling up your sleeves to show off your classic wristwatch or bracelet is a requirement. Choose a pair of jeans with a slim or relaxed cut, and finish the appearance with a pair of white shoes.
3. Henley & Boots Are Blue Denims BFF
Another easy, classic look that almost any man can pull off.
The Henley shirts are trendy shirt for men that are quite similar to a t-shirt, except it features a placket with a small column of buttons below the neckline. Although short sleeve variants are available, most Henleys feature long sleeves.
Henley shirts, like boots, are built to perform. Because of their utilitarian origins, they have a tough look that pairs well with boots.
This outfit may be worn on its own, but it's also great for layering. You're set to go with a compact vest, trench coat, or field jacket.
4. Soft Brown Cashmere + Blue Jeans
Let's simply take a moment to appreciate the color palette and then set out to learn how to style up blue jeans with brown boots. The soft brown cashmere and the suede shoes that complement the brown and blue denim at the same time.
The inclusion of a black leather jacket is also a stylistic technique, as the dark brown and white are grounded by the black.
To achieve the aesthetic, follow these steps:
Wear this cashmere crewneck over a light-colored dress shirt (ideally white). Make sure the collar is puffed up and the sweater is short enough to show off the dress shirt.
To finish the look, slip on these light brown loafers with minimal laces and grab this black leather jacket for a smooth, glossy effect.
5. Blue Jeans + Crew Neck Jumper
The ultimate fall outfit may take you from a relaxed daytime appearance to a more sophisticated evening one. Wear a black pullover with a white button-down shirt and regular-fit trousers, and finish with a pair of leather boots.
Conclusion: We hope you have found enough ideas on how to style up blue jeans. Unquestionably, we know you have at least one pair of go-to shoes in the closet, no matter how you like to wear it. Let us know in the comments.