Computers and Technology
How To Develop An Investment App Like Robinhood For Your Business?
Investment App Like Robinhood For Your Business?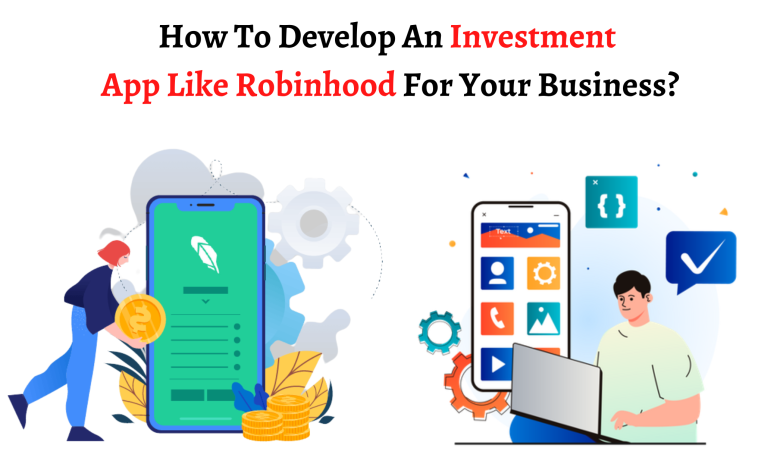 A user-friendly stock app like Robinhood attracts a large audience. It facilitates investing at a minimal cost for people with no or little economic background.
Such apps help people realize that trading doesn't have to end in tragedy, as long as they invest prudently. As a result, more and more budding traders are signing up to begin trading for profits.
Many entrepreneurs sense an opportunity in the growing interest, looking for mobile app development services to create similar apps. So, building an investment app like Robinhood is a good idea if you want to enter this flourishing market.
This blog lists the essential features and functionalities your app will need to provide services like the investment giant.
Investment App Development: Crucial Features 
Apps like Robinhood come with features designed to simplify various activities regarding stock market trading. With that in mind, consider the functionalities explained below when hiring a mobile application development company to build an app like Robinhood:
2. Onboarding And Check-In
The user registration and verification processes need to be convenient yet secure. Users expect various check-in options, such as pin code, biometrics, etc.
Ensure a safe, straightforward registration and account funding process with a few quick questions to collect all the necessary information. Upon approval, customers should receive an email within an hour, allowing them to initiate bank transfers.
2. Dashboard 
Users can track their portfolios with an account overview in all investing apps. Robinhood is no exception; its dashboard shows every vital detail in one place, from the market charts to the order status. The key to creating a useful dashboard on an app like this is to avoid information overload. Try to provide all the important details in a way the user finds easy to understand when you hire mobile application developers.
3. Stock trading functionality
Robinhood's core feature is its trading module, which offers buy and sell functions. It has built a hassle-free process of buying, selling, and holding, opening an order ticket when users peruse their options. Make sure your app does the same while providing other features, such as transaction monitoring and combining multiple tasks.
4. Real-time News Feed
A place where investors can follow the latest financial market news and insights, including their portfolio's falls and rises, and the trending stocks, is essential. Robinhood makes access to such market data possible in real-time.
Even new traders should be able to grasp the technicalities of the markets with the help of well-organized figures and analytics. Various types of charts can be used to display relevant financial data, such as lines and pie charts. An enhanced user experience can be achieved through filters, search capabilities, and sorting capabilities.
5. Portfolio
Allow users to build investment portfolios containing stocks, bonds, mutual funds, ETFs, cash, and other assets. It is essential to have a convenient filtering and sorting feature. Furthermore, users can invest for themselves automatically using a computer algorithm and trading assets individually.
6. Fund transfer functionality and deposits
There are many convenient transfer methods you can have the stock trading app developers incorporate into your website. These will enable customers to transfer their money to and from their trading accounts securely. For this, the app requires integration with Google Pay and Apple Pay, apart from supporting worldwide payment transfer systems.
7. Watch List
The users want to keep tabs on stocks they are interested in, so they can buy or sell them when they want. They can do that using the Watch List feature in Robinhood. Ensure you add this feature to your stock trading app as well, helping users find and add more companies to their list. They should also be able to unfollow stocks as they please.
Conclusion
These are the vital features your app cannot do without. You can add the rest as the business progresses. For example, you may include greater security measures, trading tools, tax protection plans, and other advanced features for savvier traders.
Alternatively, you may choose to stand out from similar apps. Just ask the company delivering mobile app development services to add features that are in demand by specific user groups. Some younger users may seek an optimized monetization model, while finance novices might prefer more advantageous trading terms.
Though it is impossible to include everyone in your target audience, several universally required functions exist.