casino
How to deal with online casino scams?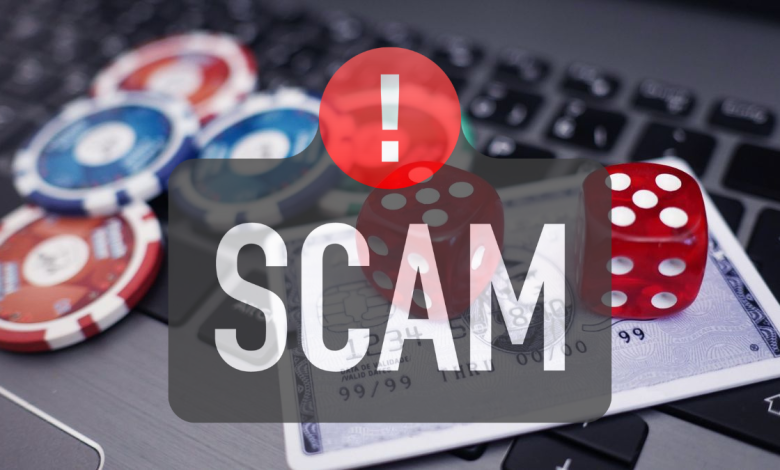 A casino is a place where people are involved in gambling games, and they win or lose money by betting on the games. Casinos are popularly found near tourist places like resorts, hotels, cruise ships, and at some entertainment places. Now casinos have become digital and can be played in your comfort. Casino games are paving the way for casino scams by becoming digital. A casino scam pools money from gamers by exaggerating their price money and tricking them into bettings. If a casino scam happens in a game app or online gaming platform, it is nothing but an online casino scam. Casino scammers attract gamers with unrealistic and exaggerated price money and manipulate them into casino betting, which is always a losing game. Therefore, resulting in a loss of money. Adding to this, most of the available online casino games are not legit but look professional and catchy to attract gamers and children. Some scammers try to make the gamer addicted to their game, and then they instruct them to go to a payment wall for the payment.
Different ways in which they trick you.
The casino gangs will tempt you to bet on games by assuring heavy price money or bonuses and ask you to top-up your gaming wallet in their app. Later after adding money to your wallet, it won't show up on the screen. In this case, do not try to add money again. Instead, you try to raise a complaint if you find any customer support provided by them or lodge a complaint with the cybercrime authorities.

Online casino scammers ask for your credit card details to forge them and withdraw all your money. Two-factor authentication while giving credit card credentials might help you mitigate these risks. 

Online scammers also steal personal details to duplicate your identity, making them crack your payment gateways easily. They get an unregistered mobile sim card, and then they send you a link to click, attached to some false promotions of their casino game. Once you click on the link, your mobile number will be de-registered, and they will register their sim with your mobile number for the OTPs. This method is called sim swapping.

Casino scammers use spyware software that randomly runs on your mobiles or systems when you download the game or play the game. It tracks all your activities and saves all your information and passwords, and shares them with the developers. These developers are the hackers who steal all your money by forging all your digital documents related to banking. 
How to stay away from online scams
Do not download games or apps from unknown sources. There are some sites where casino games are promoted, and these websites modify the gaming applications to steal all your details.

Check if the game is licensed and legit. Some governments do not accept or encourage online casino games in order to prevent scams. 

Do not fall prey to false testimonials and reviews, these scammers will pay for some random people to showcase their false goodwill. 

Seek help from the cybercrime authorities if you feel you are at risk of an online scam. This will help cyber crime experts to help others from the scam and minimize your risk of losing money. If you have already lost your money, they will help to take legal action against the scammers.

Most gamers pay less attention to reading the terms and conditions before engaging in the bet. Scammers write terms and conditions in very small fonts so that the reader can't see it properly, or they display it for a very short period where the T&C pop-up will disappear in an eye blink.

Scammers do not expose their details so easily, and they do not have a proper customer support system to help their clients. This is a red flag that needs to be considered to

avoid

online casino scams

.

Giving away your mobiles to children can make thighs worse. Children are often attracted to colorful themes and imagery when displayed on the phone, and when they click on them, they get access to your mobile devices and make hacking easy. This is riskier than imagined as it involves your child.

They use unauthorized payment gateways to escape recording of data and also do not have transparency regarding the information on return to player percentage.
How to get help?
Some gamers choose online gaming for their livelihood, and they make earnings out of it by participating in game tournaments. But online betting in games is different from playing tournaments. Online betting games are often illegal and not encouraged by legal authorities. Gamers can choose online betting games only if they are verified and legit, and legally accepted/approved by the government. 
When you find that you were tricked by scammers, file a case or complaint to the authorities related to cyber crimes and look for legal help. Keep all your supporting documents like screenshots of the transactions and transaction id, and a screenshot of the messages you got from the scammers. Morgan Financial Recovery is a fund recovery agency that helps you to transact back your money from scammers. Morgan Financial Recovery has expertise in this field. It works with a team of expert legal advisors and carries all the necessary legal proceedings on behalf of the client/victim. Our team of experts will give you timely and quick solutions.