Business
How To Buy An Apartment In Dubai?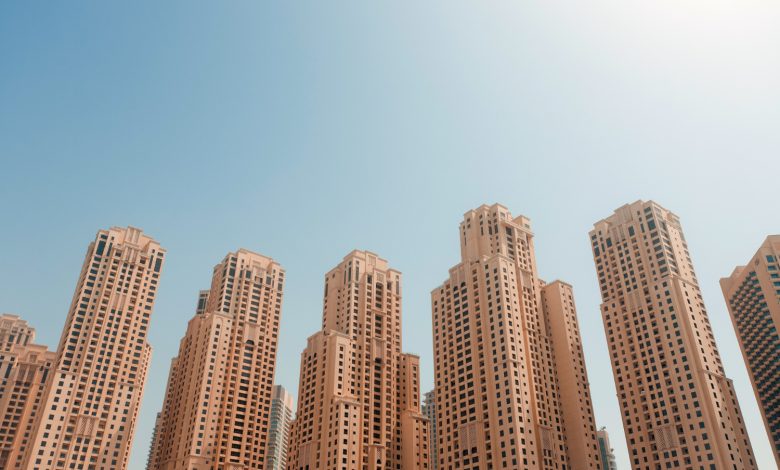 In the modern world, it's about exploring and being footloose but keeping prevailing pandemic times in mind. Dubai is one place which solves both the problems for you. Dubai has been the first preference for ex-pats and travellers all around the world. And with the rising sun of the Dubai real estate industry, it is a win-win chance to grab. In 2022 one who is interested in moving out should consider Dubai to be their abode. One should do their part of enough research before finalising and making the decision.
Why apartment not house?
One big question you should ask yourself is why you want to opt for an apartment rather than a house. An apartment can work well for those who are going to Dubai for professional reasons that too for a short period of time. If it's someone who is visiting Dubai on a contract basis it is absolutely the perfect choice. A decent apartment in Dubai consists of 2BHK. The apartment can go lighter on your pocket as well compared to buying a fully furnished house for that matter. Also, you can have a look apartments in Jumeirah village triangle.
Kind of apartments open to you
After the massive change that the government of Dubai introduced in 2002, it has been easier for non-residents and foreigners to take advantage of the rising Dubai real estate industry.
There are many kinds of apartments that are offered to you according to your residency. If you're a resident of Dubai you can buy property anywhere from downtown to the marine area. But if you are an ex-pat or non-resident you are allowed to buy freehold and leasehold properties. These kinds of properties include the major heart of Dubai. There are 23 freehold areas you can choose from to live and experience the history and heritage of Dubai.
Rent or Buy
Another dilemma that will cross your mind would be to rent or buy an apartment. So keep it rested, we have it sorted for you. When you are going to extend why not go that extra mile and own an apartment in Dubai. It is not necessary to pitch you for investing in the Dubai real estate market in 2022 when it's a perfect time. Renting a space has its own pros and cons but buying a new apartment remains the first choice for many. Your investment today can turn into profit for tomorrow. And the properties are assets. You can also rent out the property once your objective is done.
Buying an apartment in Dubai worth 1 million also gets you residency. If not nothing else the residency can surely lure you into buying a new apartment.
Professional Help
One can use some professional help in every area be it finding a perfect apartment or financing that dream of yours. Buying an apartment is a whole lot of paperwork which is tedious and complex at the same time. A non-resident buying a property involves some extra paperwork. So you should consult a professional in the field who can aid you in the process and guide you through your purchase. So make sure to seek some help to buy your apartment and make the process go smoothly.
Find Balance Between Budget And Dream
This advice goes unsaid and without any introduction. The key point in buying your apartment is finding a balance between your budget and what you need your apartment like. The prices hike up according to the basic amenities and location it offers. Setting your budget through different expenses should be your priority. The money will almost feel like flying out of your fist once you start with the process of buying an apartment. To avoid that you can estimate roughly the budget and that automatically will save you from half of the flooding options.
Compare
As rational human beings, we compare dozens of life plans before signing one. So how can we not when we are investing in our roof over our head. There can be multiple things that you can make a list of to compare different aspects of an apartment, but here are some we would want you to make into your list.
You should compare different properties before signing one. You can look for off-plan Dubai properties or the fully furnished ones according to your needs.
Payment plans are other things which you should take into consideration. If you are not planning to opt for a down payment you should surely look for other plans. There are many plans like instalments pre /post-handover, rent to own, home loan or a ratio decided by both the buyer and seller.
Official procedure
As discussed earlier, buying a new apartment involves a lot of paperwork and official procedure. You should keep your paperwork and documents handy to quicken the process.
On top of that if you're going for a home loan or payment plan similar to that it's additional paperwork and verifications that consumes time. It is advisable to be ready for all the tedious processes. If you are planning to rent out the property later you will again have to step into the official procedure.
Closing points
It's the end of our guide on how to buy an apartment in Dubai. But it's the start of your research to find the perfect apartment for yourself. The things we shared here can be the determining factors you go through. But you are always free to add or subtract things from here. Come up with your version of what and how you want to buy an apartment in Dubai. You can also lookup our other articles. Other articles from us are also tracing the same lines that can aid you in the process. Other than all this, if you are looking out for some properties, you can check out the best community in Dubai.