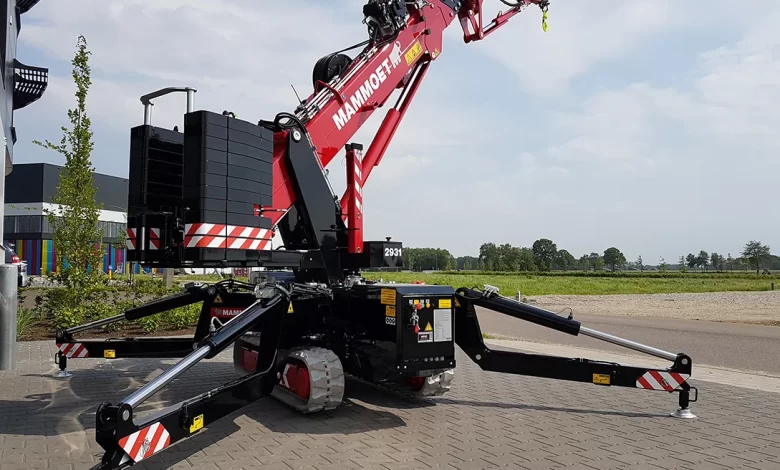 A crane is a type of heavy-duty machine that can be used to pick heavy loads and take them to different places. There are different types of cranes; some are big enough to pick up huge concrete pieces and giant vehicles, whereas some are small and designed to pick smaller loads. 
The demand for such cranes is constantly increasing, especially in closed industrial spaces, because of their easy mobility and affordable costs. You can even find mini cranes for hire, which makes it even more convenient for people. If you want to know about the uses of mini cranes, then you can refer to the following points:
Mobility in small areas
In most cases, a crane is required to pick up medium-weight loads from one place to another. A mini crane is pretty capable of lifting heavy weights and carrying them. You can take these cranes to smaller areas where a large crane cannot fit. Hence, it is often used in industry duties, railway stations and tracks, docks, warehouses, manufacturing godowns, construction sites, etc. Because of their easy mobility, many industry owners are investing in quality mini cranes. 
Easy to assemble
A mini crane does not take a lot of time and energy to assemble. One can easily assemble it in one place and quickly disassemble it after the job is done. It can also be transported from one place to another using a small truck. Hence, it is convenient for people to get their job done on an urgent basis with the help of a mini crane. 
Power sources
There are different types of mini cranes available in the market, and these come with different power options. So, depending upon your preference and resources, you can choose the crane as per the availability of the power supply. The following are the types of power sources a mini crane can use:
Electricity
Some mini cranes do not require fuel to run as they can work on electricity. But to run such heavy machinery, you will require a heavy-duty electricity supply that can take the load of a crane. 
Diesel 
You can also use a mini crane that is run on diesel. It will be more economical than electrically run cranes as you won't have to use a heavy-duty power supply. You can simply carry fuel with you and take the cranes anywhere. 
Gas
The third type of power source for a crane is gas. Its affordability depends on the gas prices in that area. But these are comparatively more economical than electricity and diesel-based cranes.
Handles fragile loads
There are many loads that can get damaged while lifting, such as delicate furniture and glass. In such cases, the mini cranes can use vacuum lifting handles and hydraulic attachments so that it doesn't damage the fragile items it is carrying. You can get a mini crane for hire that can be operated using a remote control as it will be safe for the operator in case of risks. 
bahsine güvenilir mi
These points mention all the benefits of using a mini crane. If you are someone who needs a mini crane for one-time use, then you can find a service provider that gives a mini crane for hire. If you constantly need the service, you can plan to purchase one as many brands manufacture quality cranes most suitable for small areas and capable of lifting heavy loads.