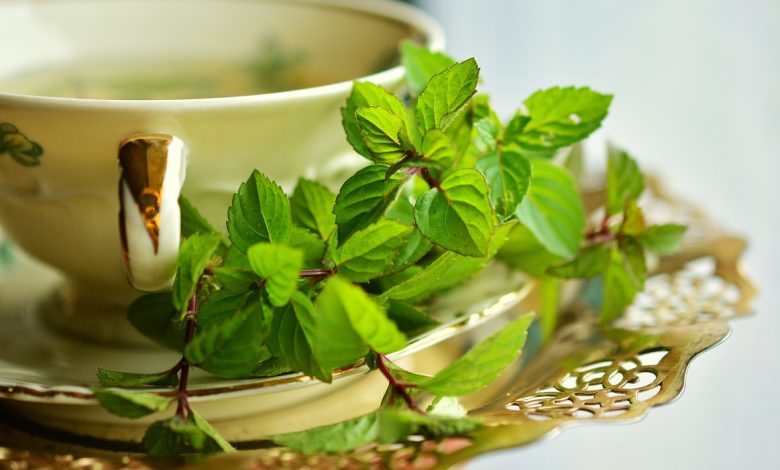 Talk of the famous superfoods and green tea tops the chart. Made from leaves of Camellia sinesis plant, green tea is a herbal tea but less processed because it is made using steam-dry method. It is the delicate processing technique of green team that makes it rich in antioxidants and nutrients. This is why your one cup of green tea is loaded with many health benefits.
Why drink green tea?
As per the National Centre for Complementary and Integrative Health (NCCIH), green tea is being used in Japanese and Chinese medicine practices for hundreds of years. Let's look at some more health benefits of green tea:
Aids in weight loss
Improves brain function
Increases fat burning
Antioxidants can lower the risk of cancer
Catechins in green team may be effective against bad breath
May help prevent type 2 diabetes
Green tea not only has health benefits, it comes in different types also. Let's look at some of the most in-demand types of green teas:
Matcha
Only the best quality leaves are used for matcha. The leaves are dried and made into fine powder. Matcha is bright green in colour. The green tea are from matcha leaves is good for skin and body cleansing.
Konacha
Konacha has small pieces of leaves, tea buds and tea dust that are remnant of processing different types of green tea. This is a reasonably priced green tea, however, with lesser benefits.
Gyokuro
A premium quality green tea that is mildly sweet because of the presence of high amount of amino acid. It has caffeine that stimulates the nervous system and chlorophyll that helps in tissue growth.
Sencha
Probably one of the most popular green teas, you will find it being served at many cafes. Sencha is prepared by brewing the processed whole green tea leaves in hot water. It is rich in Vitamin C. Sencha tastes little sweet and is believed to be beneficial in providing relief from cold.
Bancha
This one is bitter in taste and has very less fragrance. Bancha is the ideal tea to have after a meal. The high levels of fluoride in Bancha makes it effective against tooth decay and bad breath.
Tencha
Tencha is another highly beneficial green team with caffeine that rejuvenates the mind. It also has high levels of minerals, vitamins and nutrients that can boost the metabolism of the body.
Kukicha
This green tea has stalks and stems that are leftovers from the processing of other types of green teas. Kukicha tastes fresh and has a mild fragrance. It is also called as twig tea. Kukicha is yellow or brown in colour.
Flavours in Green Tea
It is not just the different types that make green tea unique, it comes in different flavours also. So, if you want to include this healthy drink in your daily routine but can't have the same flavour every day, you have got options.
Chamomile green tea – This is perhaps the most-loved combination of green tea drinkers. While green tea already has its health benefits, adding chamomile leaves not only gives the drink a flavour but also has a soothing effect on mind. Chamomile green tea might help you get a sound sleep.
Honey lemon green tea – If you do not like the taste of a regular green tea, try the one with soothing flavour of honey and tangy taste of lemon. This green tea will boost your immunity and help fight many health problems.
Moroccan mint green tea – A refreshing drink to kickstart your day. This flavourful green tea has some amazing therapeutic benefits such as uplifting mood, improving energy level, and aiding digestion.
Jasmine green tea – This green tea is loaded with antioxidants to detoxify your body. As per studies, jasmine green tea can be a great stress buster, blood pressure regulator and can help in providing relief from arthritis.
Buying your green tea
Now that you know the types and flavours green tea comes in, you can easily get one for yourself. However, if you do not want to get into the vicious circle of trying and buying every brand till you find your flavour, we suggest check out Twinings green tea. This has got some great reviews and delivers excellent results.
When you are making healthy foods a part of your lifestyle, we recommend adding green tea and coffee. We have already read the health benefits of green tea in the post. Coffee is great for stimulating mind and giving more energy to your body. You can have a cup of Nescafe red mug coffee that is made of finest Robusta and Arabica coffee beans. A combination of the two drinks every day is great for your health and energy levels.