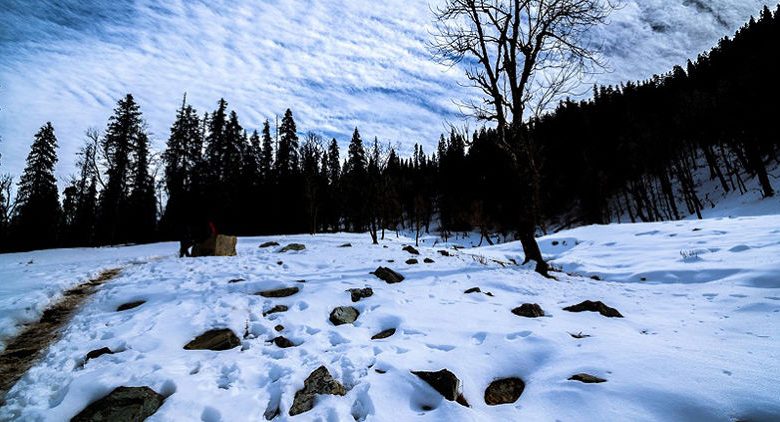 Overview
Do you want to pack your belongings and head to the mountains? March is an excellent month to go for treks to the north. Nothing beats a good hike in March. The weather is ideal for a hike during the end of winter and beginning of summer. In March, there are numerous treks that you should try. You can either arrange a long vacation to go trekking in March to more than one location or stay at whichever area you choose for a longer period of time. Take a look at some of the top March treks.
Sunderdhunga Glacier Valley trek
The underdhinga trek is the kind of adventure that every adventurer dreams of. From walking on a frozen river (a chadar or sheet of ice) and camping in caves to the very real possibility of seeing a plethora of wildlife. From bharal and ibex to elusive carnivores, the wolf, and the regal snow leopard—and the opportunity to learn about the region and its people by staying with locals. The Chadar excursion, which can only be done during the worst winter days, offers adrenaline junkies a once-in-a-lifetime encounter.
Kuari pass trek
The Kuari pass trek, one of the most magnificent and spectacular, gives views of many notable snow-clad Himalayan peaks, including Neelkanth, Kamet, Kalanka, Trishul, Mukut Parvat, Nilgiri, Changabang, Dronagiri, and Chaukhamba. Kuari Top is like an arena where some of the Himalayas' most stubborn peaks perform. The Kamet (7756m), Trishul (7120m), Chaukhamba (7128m), and the majestic heavenly peak of Nanda Devi (7817m) and its twin Nanda Devi East are all members of the 7000-metre club (7434m).
The Kuari Pass trip allows you to get up and personal with these enormous mountains' stunning skyline. The journey takes you via three minor passes and some beautiful major rushing rivers. The trail is guarded and guided by virgin rhododendron, oak, and deodar forests, as well as some uncommon flora and fauna.
Chopta-Chandrasilla trek
Mount Tungnath, at an altitude of 3810 metres, is famous for having the highest temple devoted to Lord Shiva and is tough to climb. A mini-peak beyond Tungnath, on the other hand, is not only easy to access. However, also provides a fantastic vantage point, a 270-degree panoramic view of the entire range of Garhwal peaks, including Chaukhamba, Kedarnath, Nanda Devi, and Trishul, to name a few.
The journey traverses through woods and large meadows, with vistas of snow-clad Himalayas. It begins with a steep but brief ascent from Ukhimath to Deoria tal, then crosses Chopta and Tungnath to reach the summit of Moon Rock, or Chandrashila, at 3409 metres. Chopta is regarded as one of the most attractive and gorgeous locations in the Garhwal region. The beautiful vista of the Himalayas is a delight for both the eyes and the soul. Chopta is located 40 kilometres from Gopeshwar on the Gopeshwar-Ukhimath route at an elevation of 2,000 feet.
Kedarkantha-Har Ki Doon trek
Another popular winter trip in the Himalayas is to Har-Ki-Doon valley. Kedarkantha peak and Har Ki Doon valley have distinct treks. However, many hikers combine the two. Sankri serves as the base camp for both the treks. Those who only want to see the Har-Ki-Doon valley pass through Taluka and Osla villages. To make it more difficult, one can travel to Kedarkanth through Juda Talab. Then descend to Osla before continuing on to Har-Ki-Doon. Har ki Doon is a 14-kilometre ascent from Osla. The walk provides magnificent views of Himalayan landscapes, lush and verdant pine, chestnut, and maple forests, and opportunities to see Himalayan wildlife. This path is perfect for new beginners in trekking.