Travel
Best European Cities for Perfect Weekend Getaway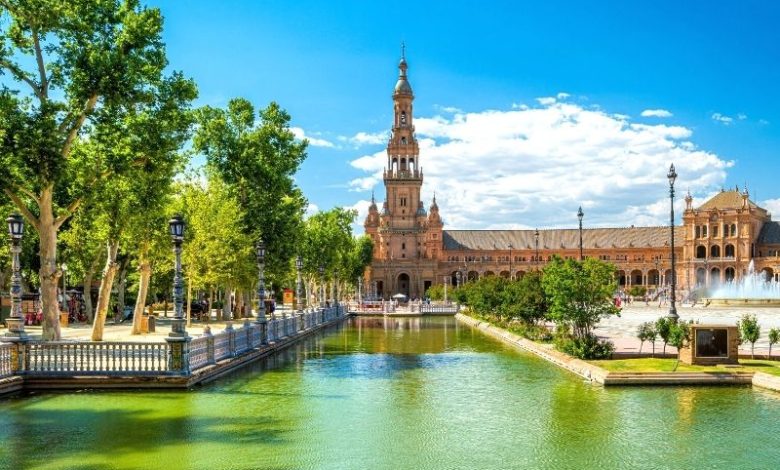 Introduction
Weekend getaways are fun. Although limited in time, small trips are great way to create stress-free environment for yourself, refresh your mind and explore some of the new cultures. Europe is a great destination for such short vacations. Whether you would like to experience vibrant night life with all of its features or try more modest and chilled vacations, Europe has something for everyone. If you have been planning for your European vacations for quite some time, but didn't know which city to visit, don't worry. We are here to help. In this article we will review some of the best European cities for perfect weekend getaway.
European Destinations for Perfect Weekend
Europe is very diverse continent. Here you can travel from one country to another in the matter of hours. And don't get it twisted. Although European countries are so close to each other, they have completely different and authentic cultural and historical backgrounds. This makes the continent one of the most flexible destinations for those who are limited in time and budget, but still want to go through different types of experiences.
While Europe offers a great range of travel destinations, for this article we chose five our favorite cities, where you can give yourself a proper European experience. Coming from the fact that article majorly focuses on the weekend, the main criteria for choosing these cities were affordability and the amount of fun they can give to a fellow traveler.
So, prepare your passports and visas and follow us down this road. We are going on a vacation to Europe.
Berlin
Berlin is a city of contrasts. Whether you want to visit museums and galleries, or just enjoy the sights and sounds of the city, Berlin has plenty of activities to keep you busy. From a cultural perspective, it's home to great museums and galleries, as well as the world's largest public art installation – the Berlin Wall.
However, one of the main highlights of Berlin is its vibrant night-life. Featuring some of the very best techno clubs, as well as artists, Berlin is the Techno capital of the world. This is the city where your wildest dreams can become reality.
A trip to Berlin will give you an opportunity to see the world from a different perspective. You'll be able to enjoy a range of activities that are unique only to this city.
Budapest
Budapest is a city that has a lot to offer. With its unique culture and architecture, it offers a wide range of things to do. Whether you are looking for a relaxing getaway or an exciting trip, Budapest has something for everyone.
Budapest is located on the river Danube in Central Europe. It's known for its rich history and beautiful architecture, which makes it one of the most popular cities in Hungary and Eastern Europe. In recent years, it has also become an important destination for tourists from all over the world.
Budapest is the perfect destination for anyone who wants to experience the best of Europe in one place. You can explore the city by walking, cycling or even taking public transportation.
Edinburgh
Edinburgh offers plenty of things for visitors to do, from visiting museums and galleries, shopping at markets and exploring the many different areas of this beautiful city. The city is home to some amazing places and things to see, from Arthur's Seat and The Royal Mile, to Princes Street Gardens and Edinburgh Castle.
The following are a few of the best museums in Edinburgh: The National Museum of Scotland houses around 40,000 objects, including many interesting sections that display the history of Scotland. This museum is a great place for anyone interested in Scottish culture to visit. It is also one of the area's most popular attractions and a must-see for any visitor to Edinburgh.
The Royal Museum: The world's largest storehouse of natural history objects from every continent, the Royal Museum is a treasure trove of cultural and natural history. The museum is home to around 3 million pieces of art, with rooms ranging from Egyptian to American Indian. There are also many interesting special exhibitions and items that can be seen on the ground floor.
The city is also famous for its vibrant night-life and scenic beauty that gives the full Scottish Experience to the travelers.
Porto
Porto is a city in Portugal with a rich history and culture. It is also one of the most popular tourist destinations in Europe.
Porto has a lot to offer for travelers. It has an amazing food scene, beautiful architecture, and a vibrant nightlife. There are many things to do in Porto, but here are some of the top activities that you should try while you're there:
Visit the city's famous wine cellars
Watch the Sunset from Jardim Do Morro
Explore Porto's many museums
Enjoy some Portuguese cuisine at one of its many restaurants
Besides, don't forget to visit some of the most popular places like Ribeira d'Ilhas or Foz do Douro River.
Seville
Spain is home to many of culture-rich cities that will capture your heart and make it regret that you weren't born there, but none can do it with the same ease and grandeur as Seville.
This riverside capital is located in Spain's flamenco-fused region Andalusia. There is no bad time to visit this unique mix of Moorish, Christian architecture, and culture. March is undoubtedly one of the most beautiful months to be in this part of the country.
You will also be able to enjoy many of the most iconic sites such as the Catedral de Sevilla (the world's largest Gothic cathedral), the Moorish Real Alcazar Palace and the Plaza de Espana.  Enjoy a glass of wine or local sherry by the riverside at sunset, and then spend the evening wandering from tapas bar and tapas bars in the lively Barrio Santa Cruz.
Conclusion
These are some of the best travel destinations for those who want to enjoy a weekend in Europe without spending too much. While the price range between these cities vary a little, they are not as expensive as New York or London, that enables you to be freer when it comes to spending. Besides, great variety of different activities gives you opportunity to spend a weekend the way you want it.