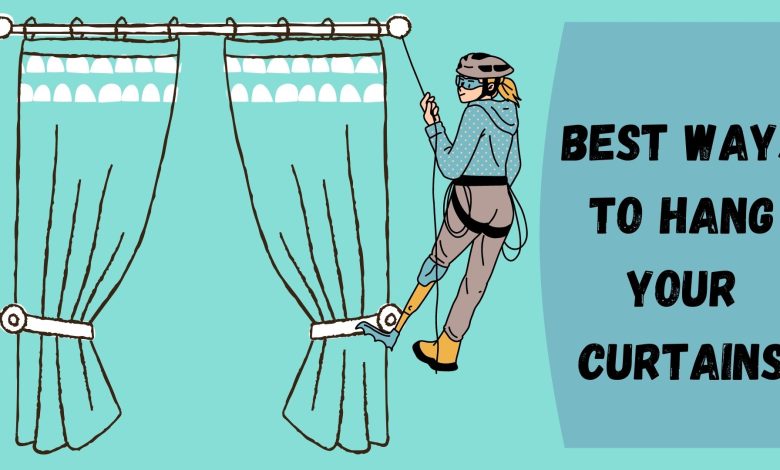 It's your headache to choose the ideal curtains or blinds to match your interiors after you've completed all of the necessary interior decors. Our curtain experts will assist you in selecting the ideal curtains or blinds.The top curtains and blinds shop in Bangalore, according to the Furnishing Forum. Visit our store today to find the perfect one for you.
Tips for choosing Readymade Curtains Or Blinds
You've recently moved into a new home or are considering renovating your current one and need new curtains/blinds. While walking to a neighbouring market for food, you come across a shop that sells rows of ready-made curtain fabrics that are proudly exhibited throughout the store. You feel like reaching out and taking one from the shelf on the spur of the moment. But, honestly, should you? Although they are less expensive and more convenient, there are six important factors to consider before purchasing ready-made curtains or blinds.
1) The Color & Design of the Ready Made Curtains
Ready-made curtains are normally available in only a limited number of colors (usually the basic red, blue, white, and so on) and only one shade per color. This implies you'll have fewer alternatives when it comes to matching the colors of your walls at home. This is especially problematic if you are trying to establish a certain theme or concept in your home.
2) Length/Width of Ready Made Curtains
The ability to choose custom made curtains/blinds over readymade curtains online is one of the most appealing features. Each house has varying dimensions and not all windows are created equal. Even though two windows are identical in size, their height and placement from the ceiling may differ.
3) Matching  your Ready Made Curtain 
Are you planning to acquire various types of curtains for your window? We're not only talking about matching your window coverings to your home's walls here. Day and Night Curtains, for example. Are you going to remove them from the shelf as well?
It's difficult enough to match two separate curtains together, let alone have them both match your walls, given the restricted fabric and color options available for ready-made curtains.
4) How do you intend to install your Ready made curtains?
Curtains and blinds are not floor mats that you just set on your home's floor; they require some maintenance and installation after purchase, such as Roller Blinds. This may be a problem if you are not a DIY enthusiast. Custom-made curtains have the advantage of usually including delivery and installation services.
5) The Quality of Off the Shelf Curtains
To call a spade a spade, ready-made things are mass-produced in large quantities and are frequently of poor quality. This may not seem like much of a difference at the time of purchase, but after it is exposed to bright sunlight over time and the colors fade, etc., the results can be rather dramatic, which brings us to our next point;
6) Value
Notice how we refer to "value" rather than "price"? That's because we know that ready-made curtains and blinds are usually less expensive than custom-made ones. When you consider the long-term value and lifespan of custom-made curtains, it's often more cost-effective and less expensive to buy superior quality ones from the start.
Also Read: Ways to Use Curtains for the Stylish Look of Home